We gave the boys their Easter baskets the Saturday before Easter.
They were thrilled with their new surprises.
Each big boy got a new devotional book, a transformer, a book for their Tag reader, and a new movie. Eli got a movie and a new pacifier.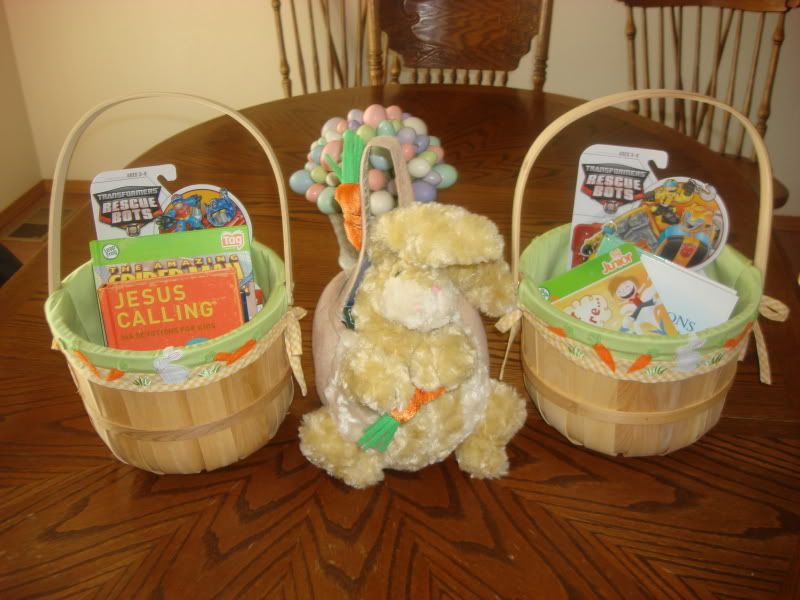 You can tell the big boys are thrilled and Eli is a little insure about the festivities.