Sheldon and I did several activities with the boys in the weeks leading up to Easter. We did Resurrection Eggs and we made Resurrection Rolls.
I found the idea
here
and it is really simple.
The boys were really excited about it and did a pretty good job.
Crocker got a little carried away and ate his marshmallow.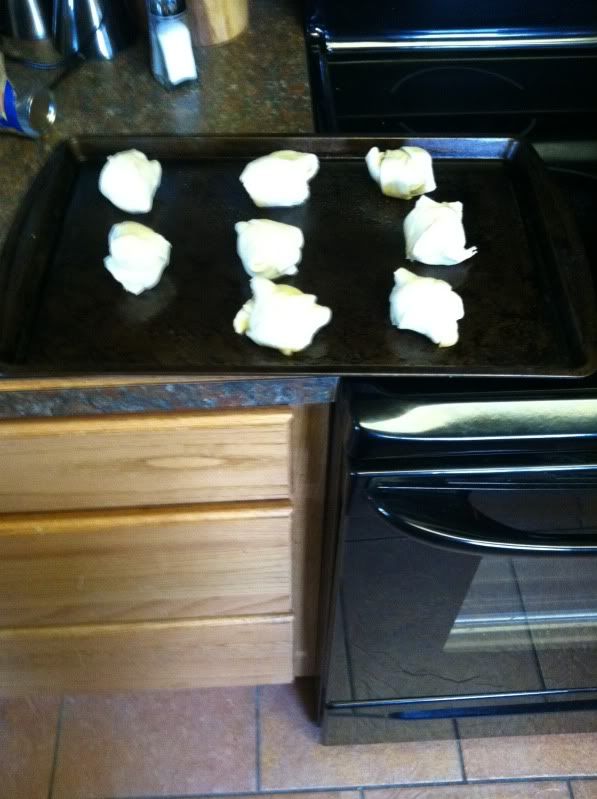 They were thrilled to see the end result and even more excited to eat them!