Christmas Day was our last full day in TN. We had more fun seeing what Santa brought, playing with cousins, and celebrating Eli's birthday.
The kids were super excited when they woke up and saw that Santa came!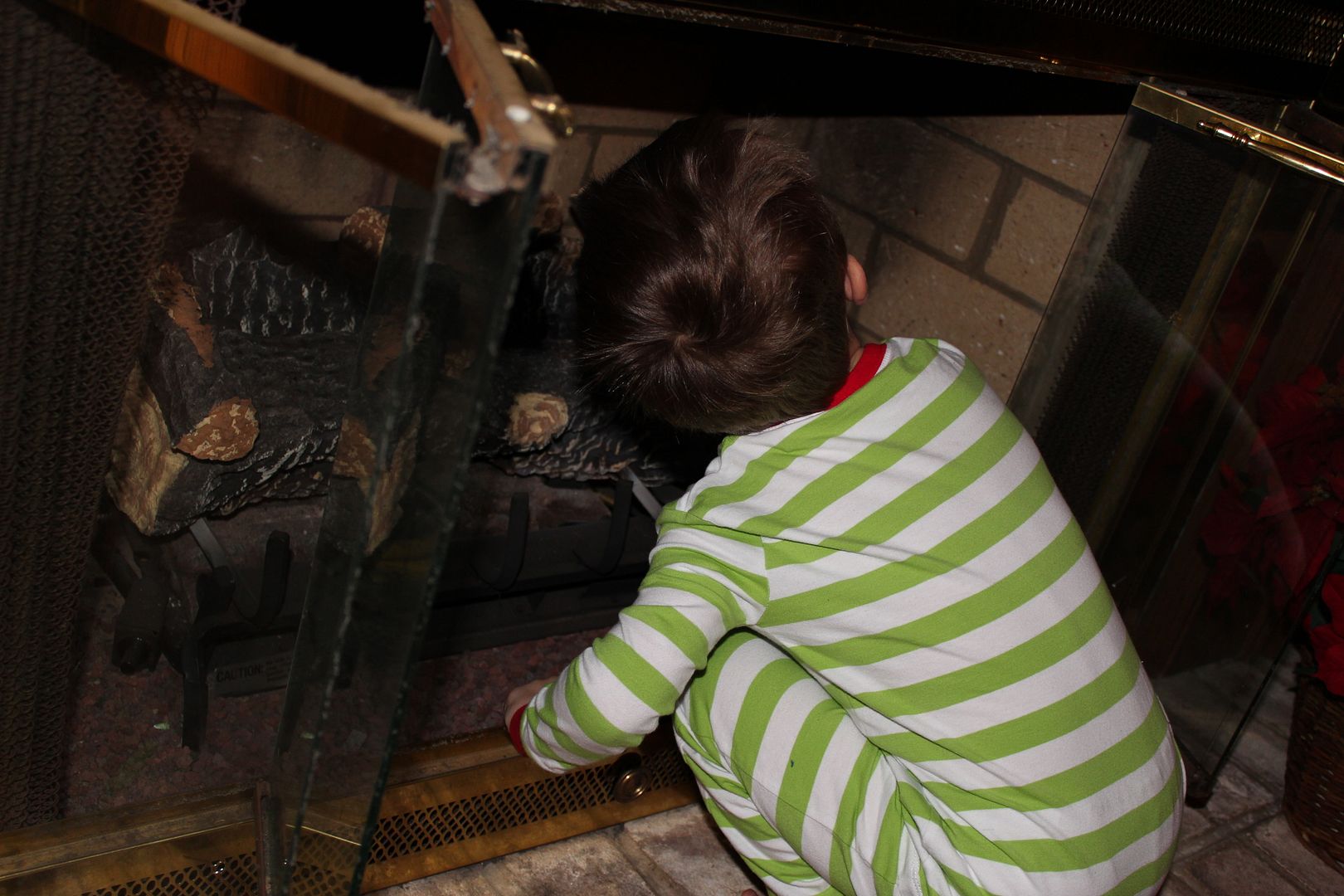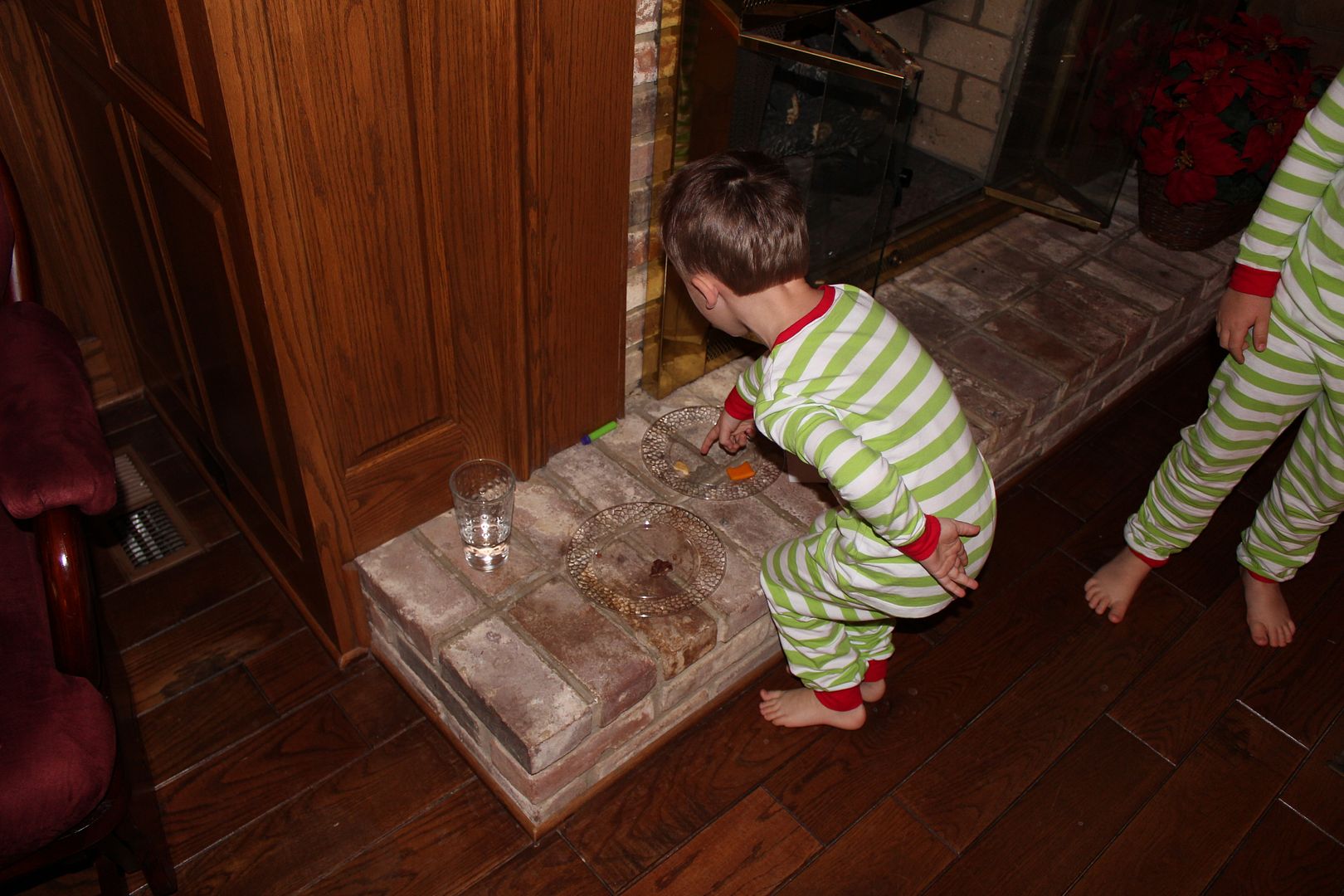 We ate a yummy breakfast and Uncle Mel stopped by to see the kids.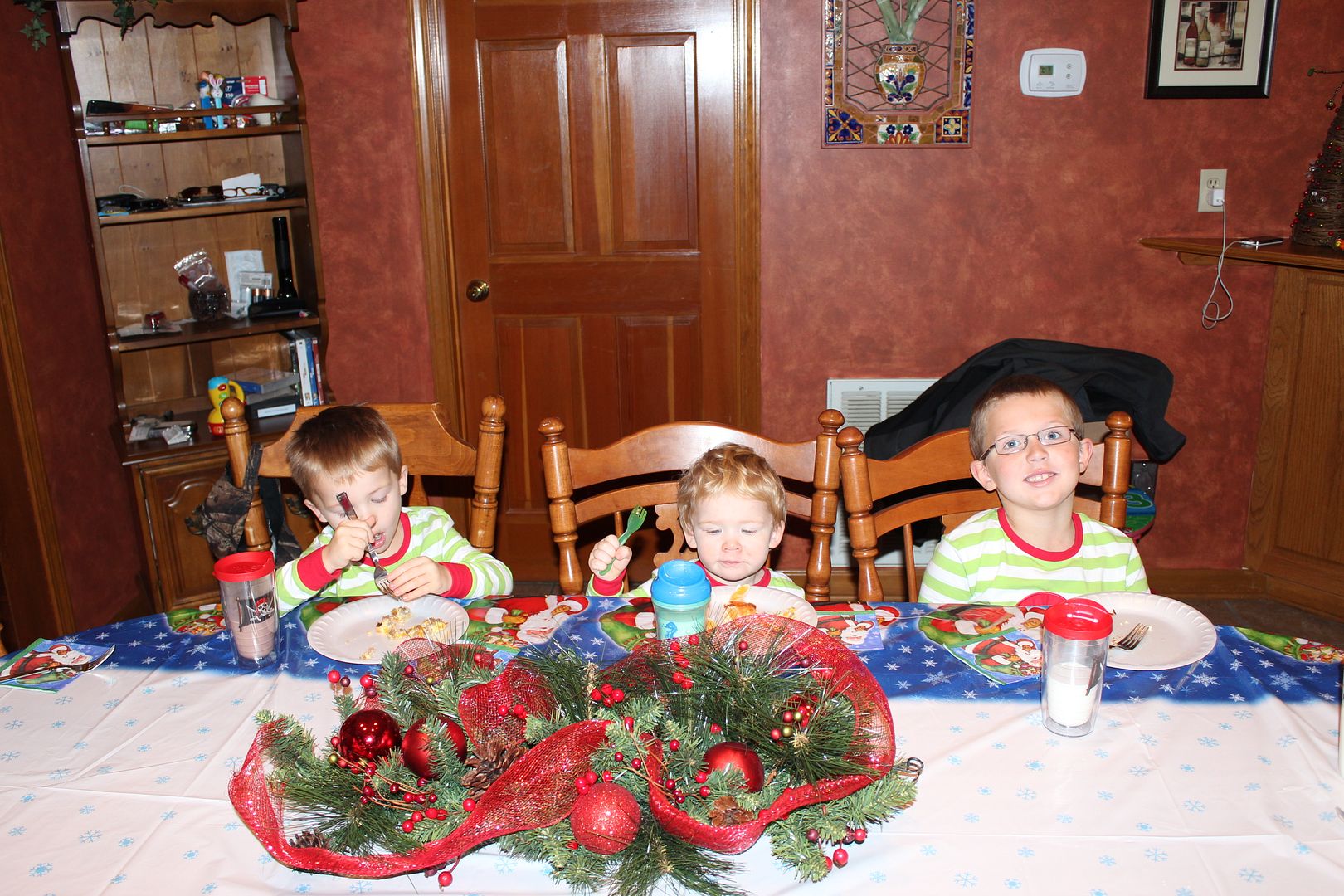 The kids decorated a gingerbread house and then Ryne and Avery worked on it when they came later in the day.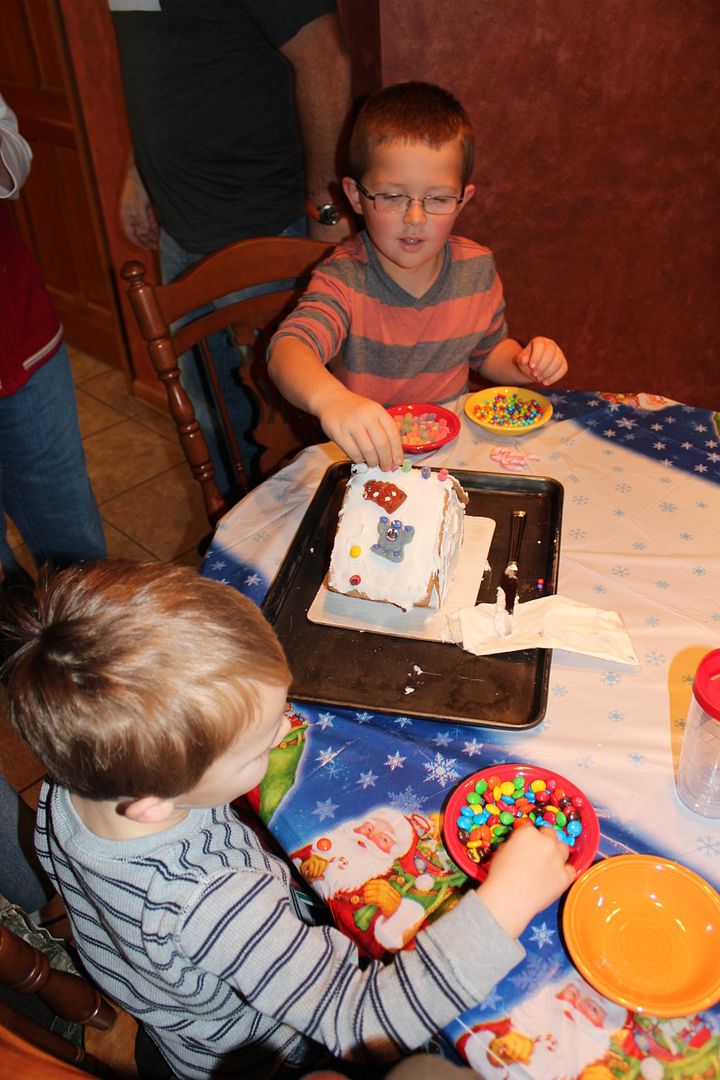 We had Eli's birthday party and he was so cute. He loves Mickey Mouse, so we had a Mickey party.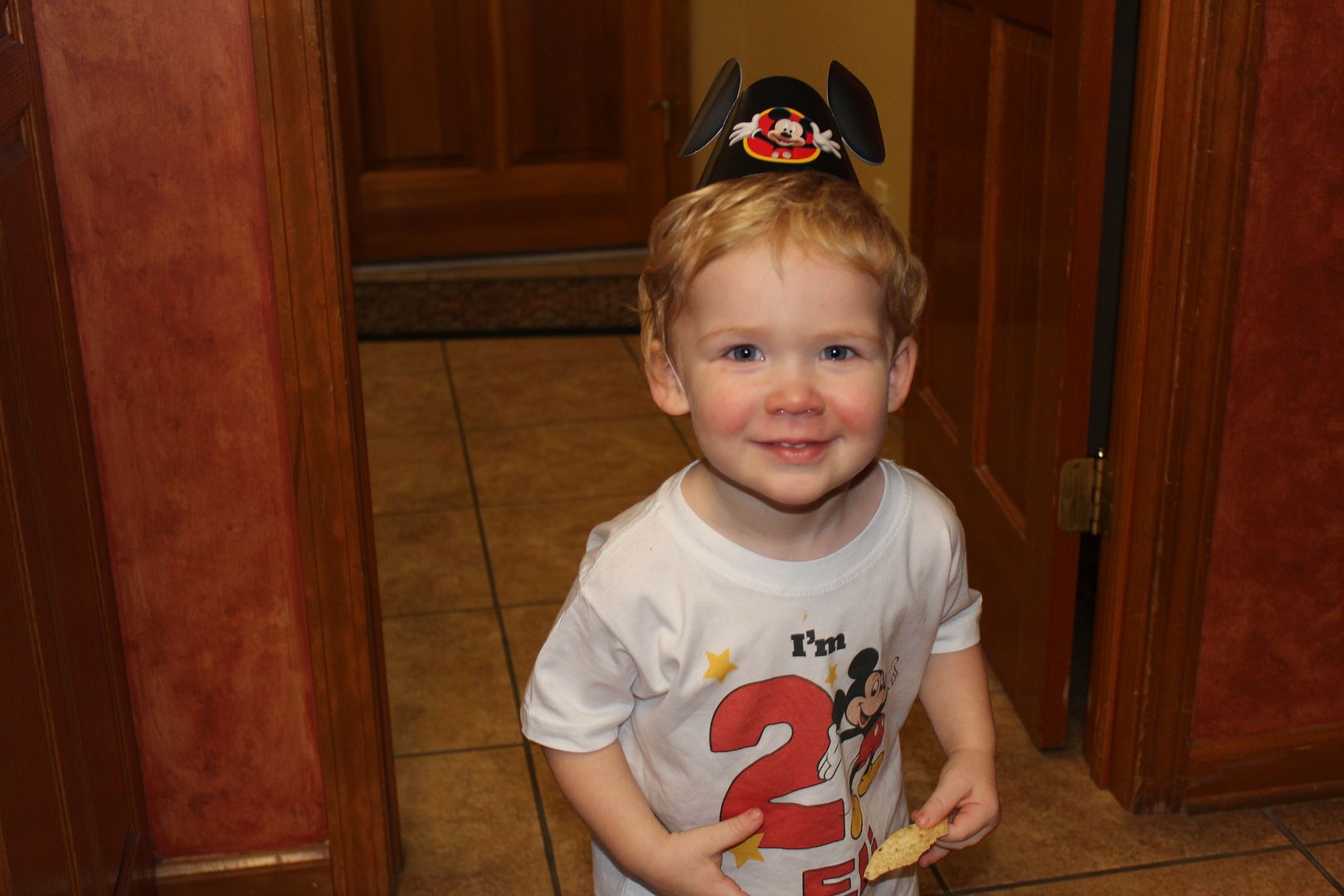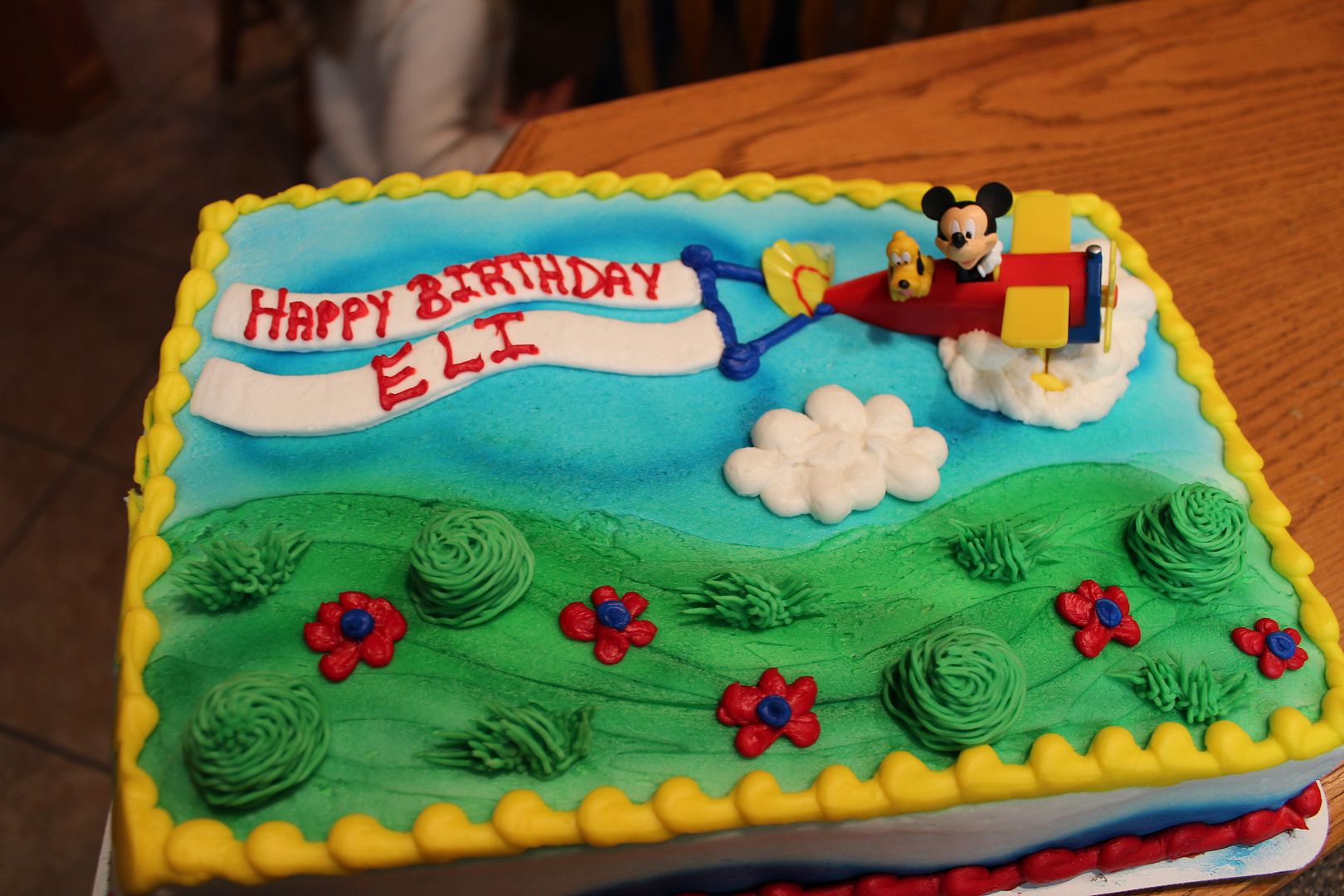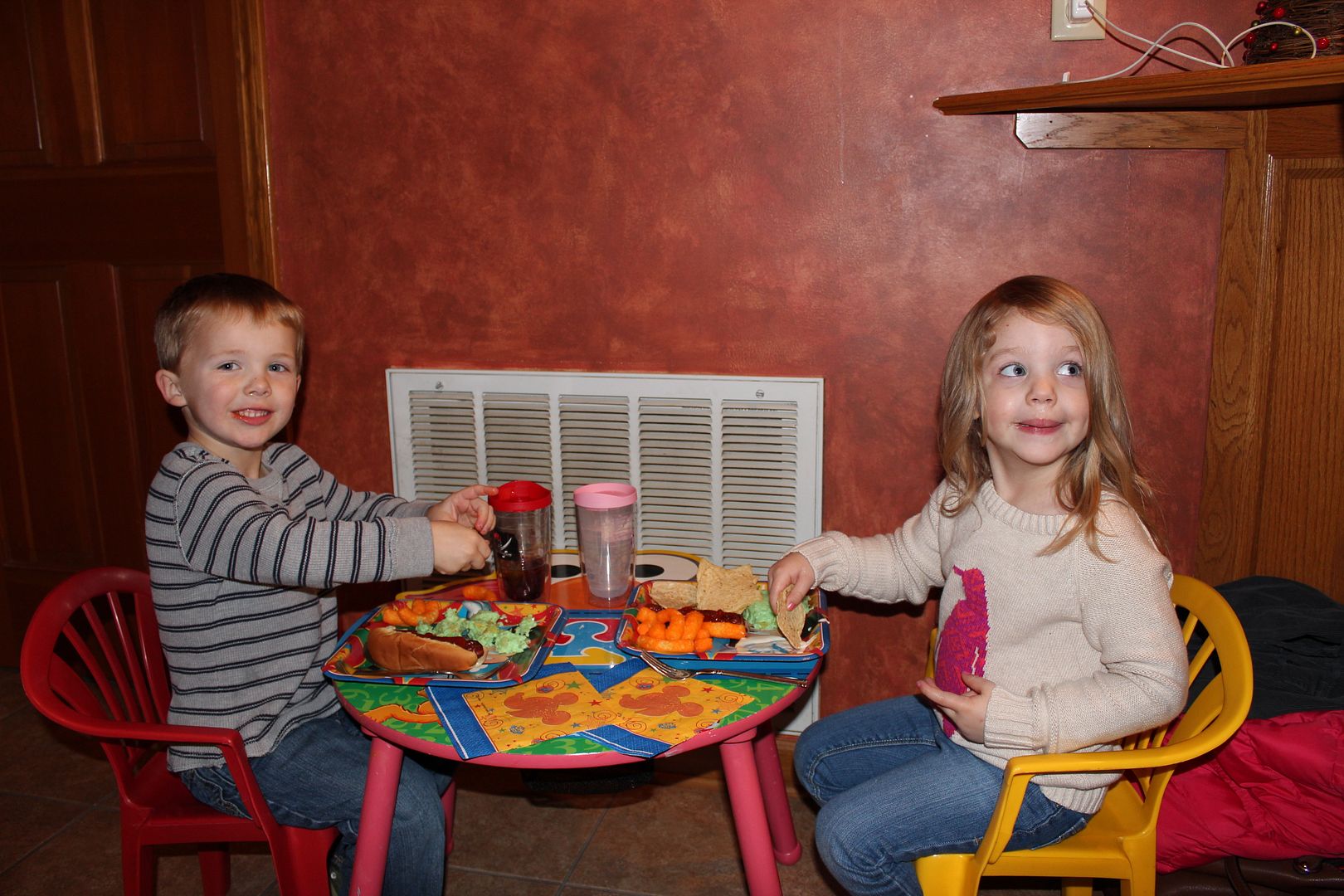 He was so cute while everyone was singing "Happy Birthday". When he realized everyone was singing to him, he got a little shy and had to turn and cuddle Sheldon.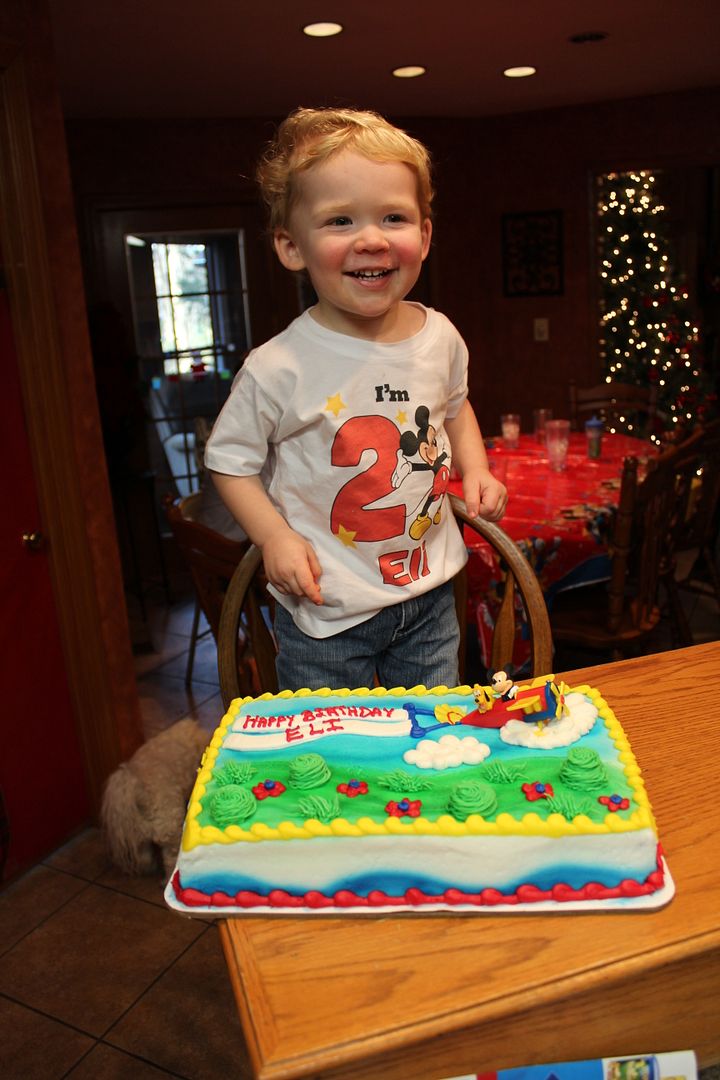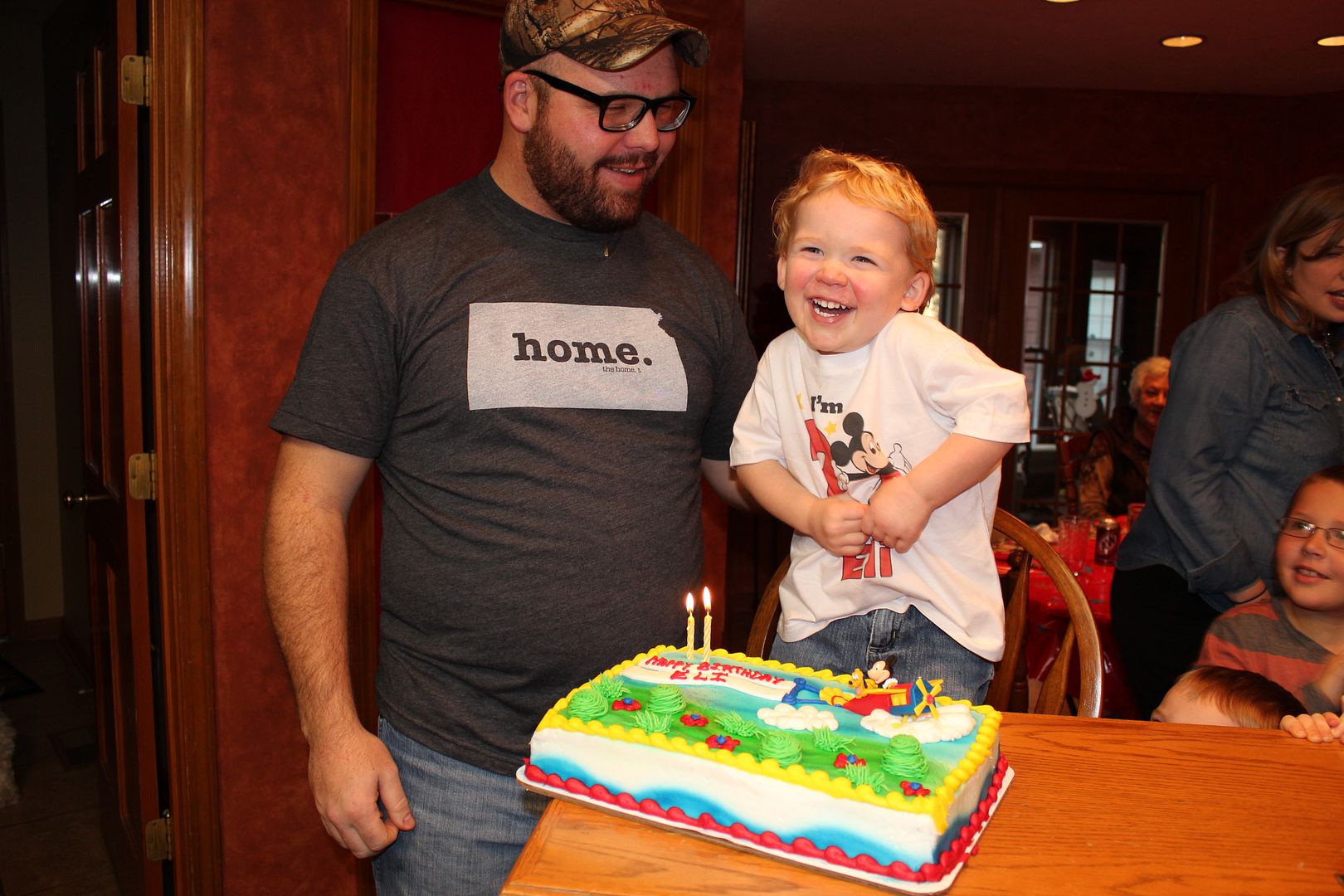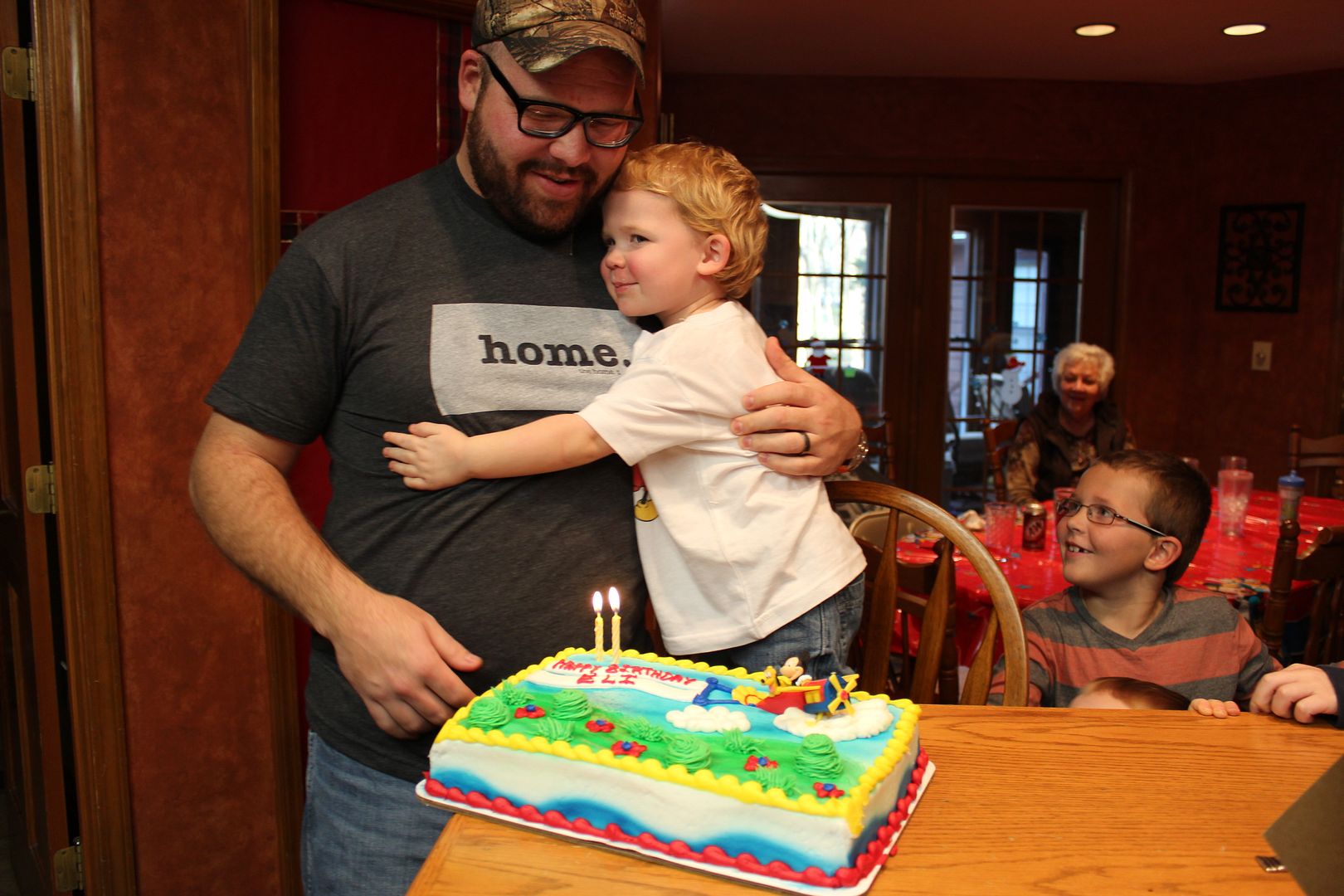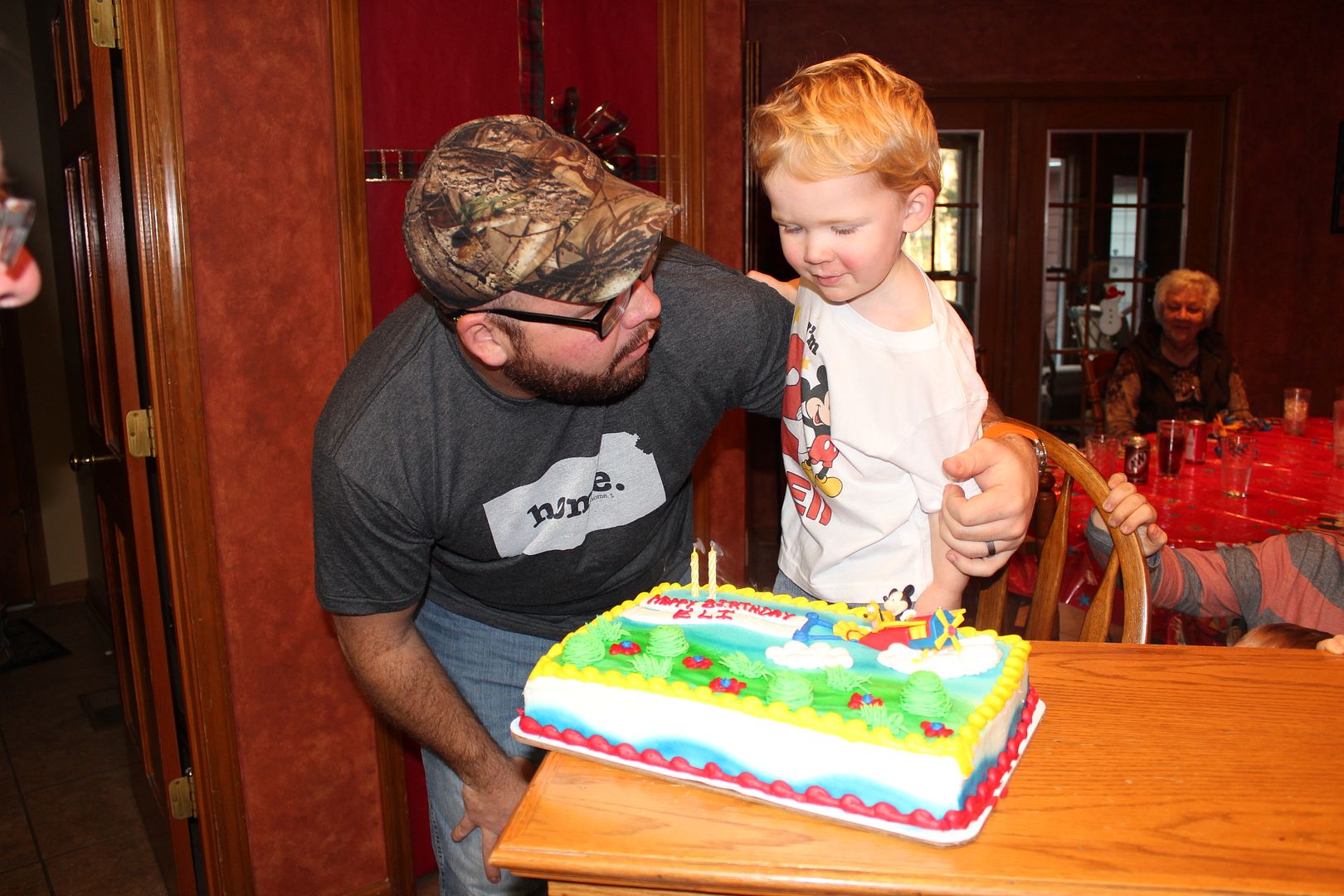 We ate cake, the kids played, and we played a few games.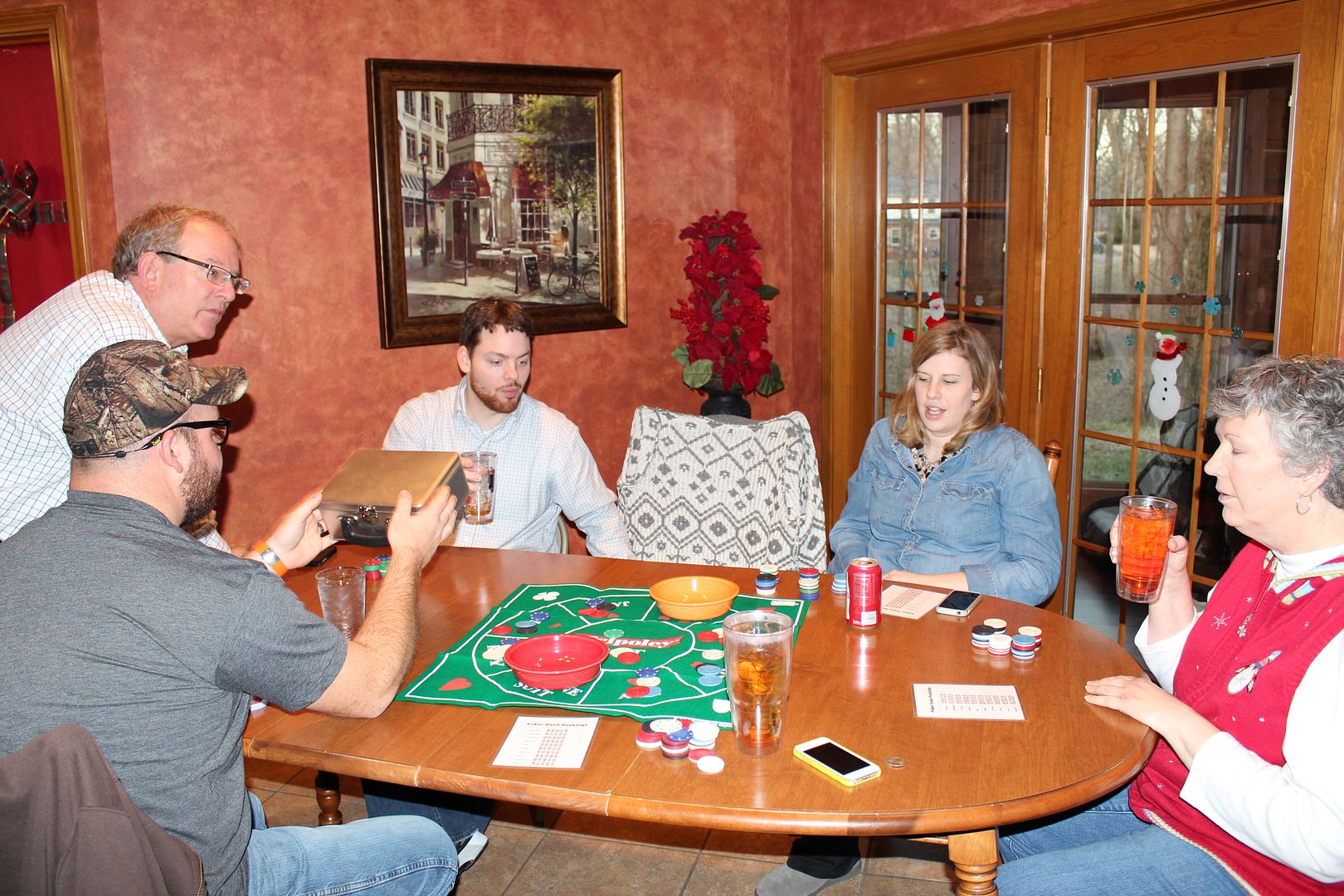 It was a fun ending to our trip!