Max and Crocker spent the night with Granny, so it was just Eli and Mickey for breakfast.
After breakfast, we hung around the house. My mom and I went to see Saving Mr. Banks. It was so good! We ate dinner and then took the big boys bowling. Sheldon thought he was the best bowler in the family, but we set out to prove him wrong! The kids had never been bowling before and they loved it!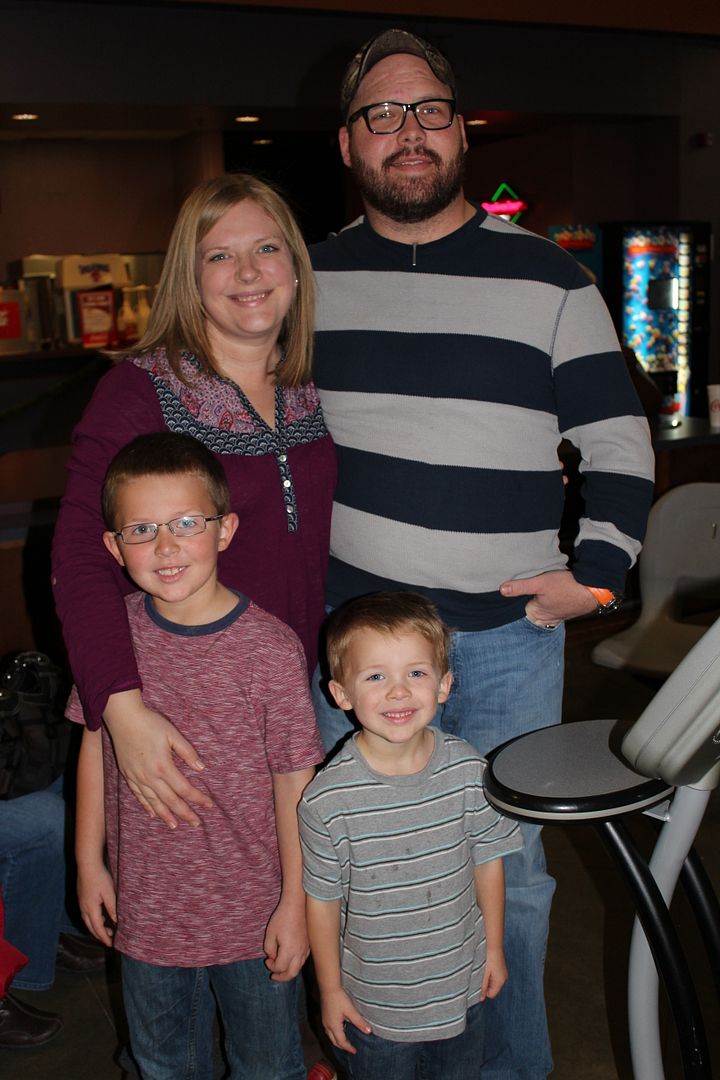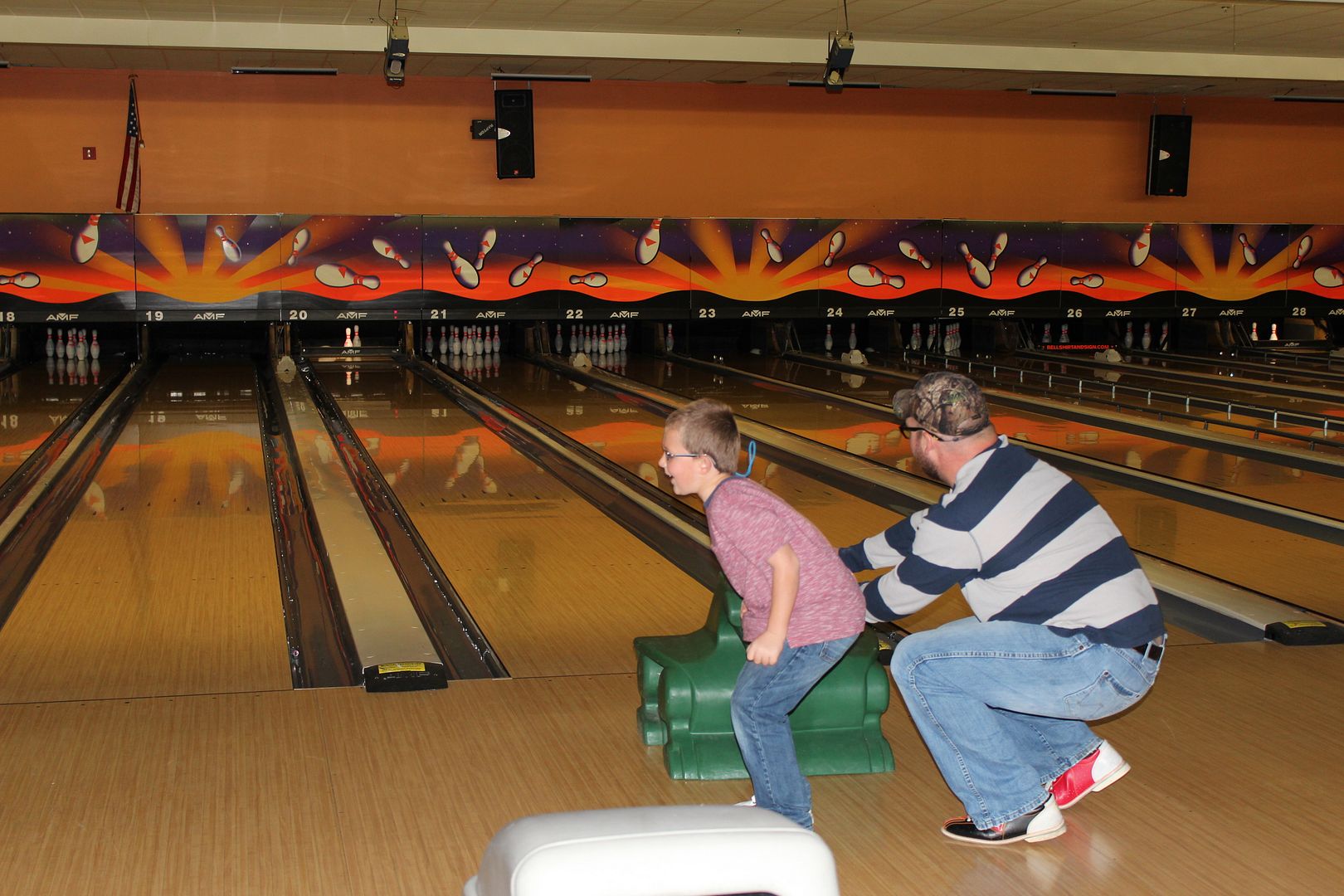 I came out victorious over Sheldon!