Whew! This month off from blogging has flown by. We went to TN for Christmas and had a great time. We got home, the kids started back to school, basketball practices and games started, and life got in the way. I have a lot to catch up on!
I will start with our Christmas recap.
We left Thursday after Max got out of school and drove partway that night. We got up on Friday and drove the rest of the way. We got there around dinnertime and I didn't even take a picture.
Saturday my dad took the big boys on a chocolate milk and donut run. Nothing is better than donuts for breakfast!
Then we loaded up and took the kids to the bounce house. Eli thinks he is as big as his brothers and he was all over the place!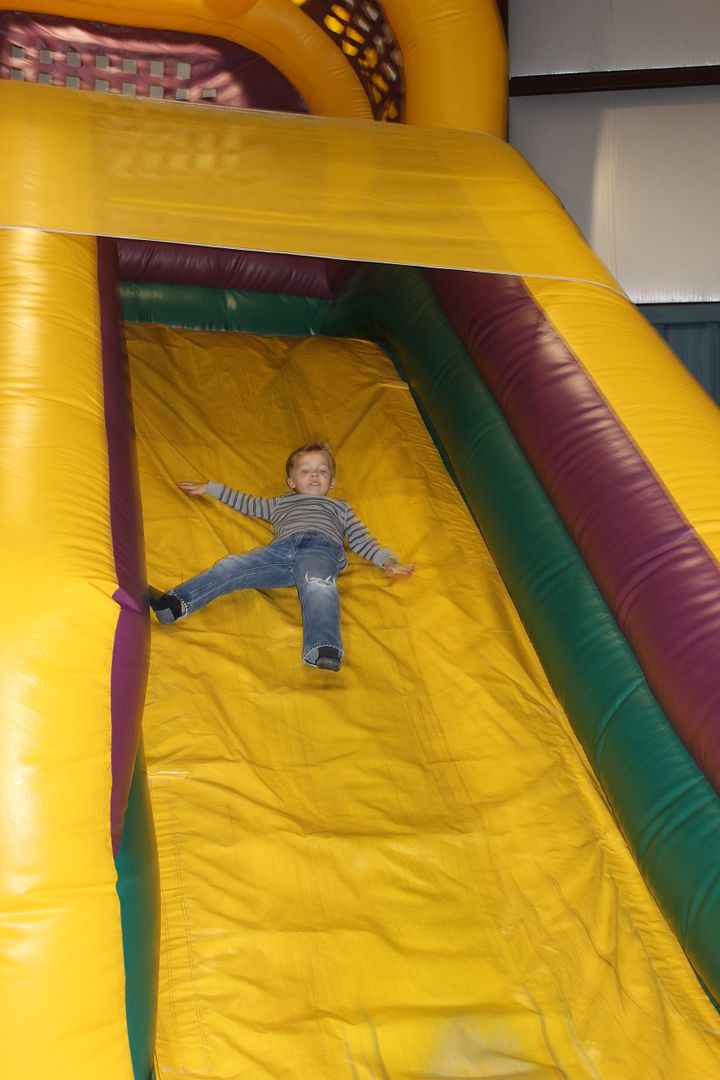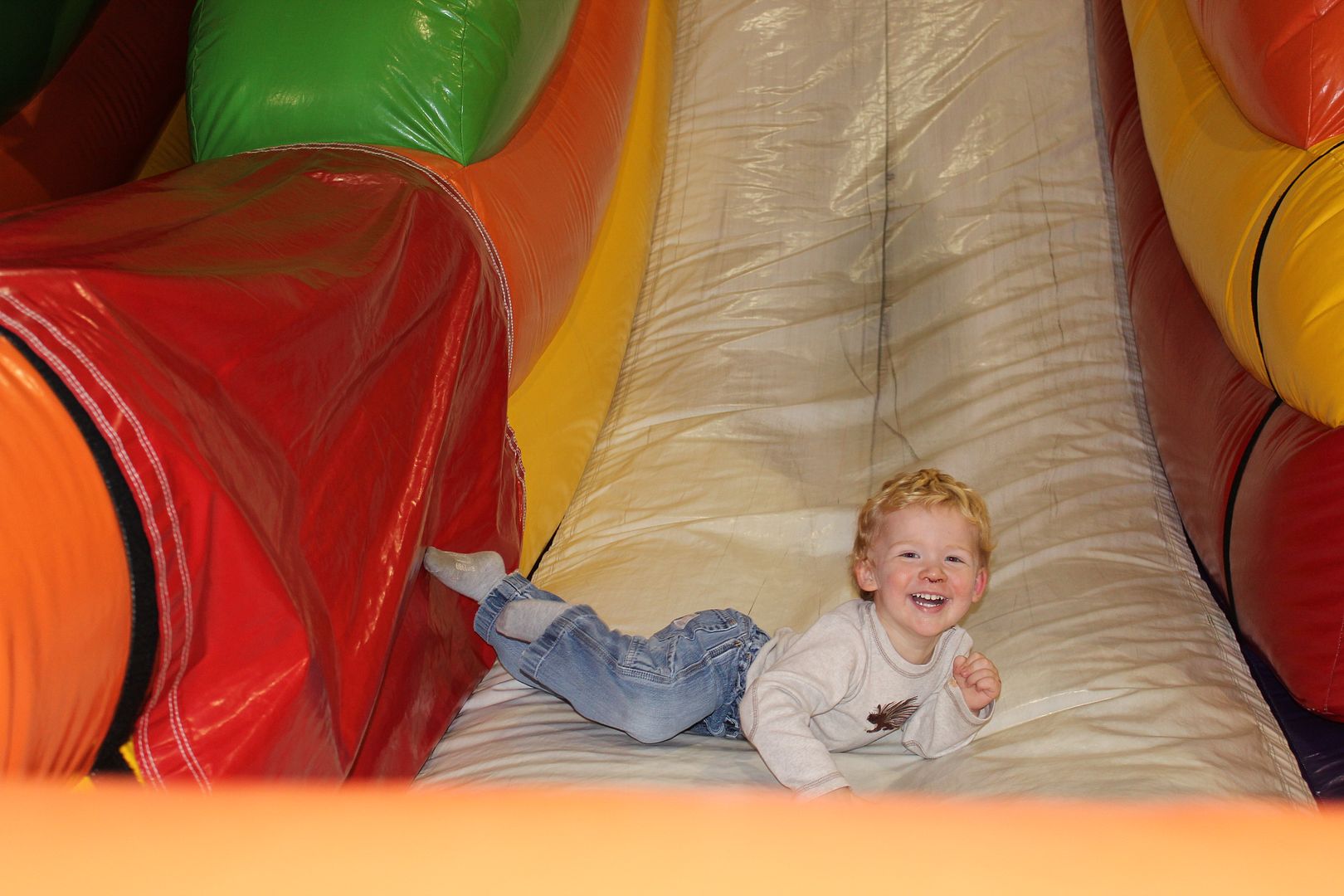 Later that night, Santa dropped by. The kids were so surprised and thrilled!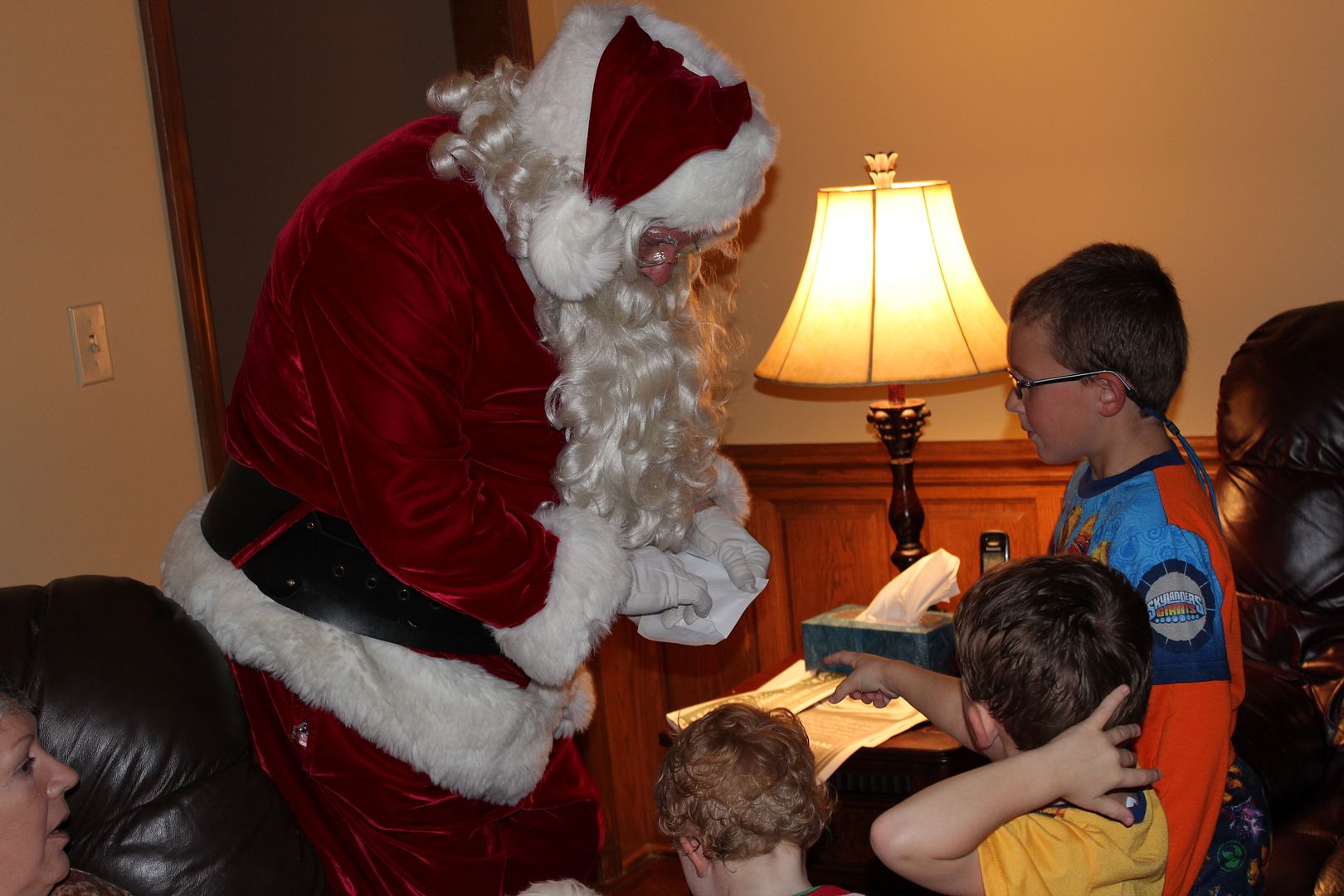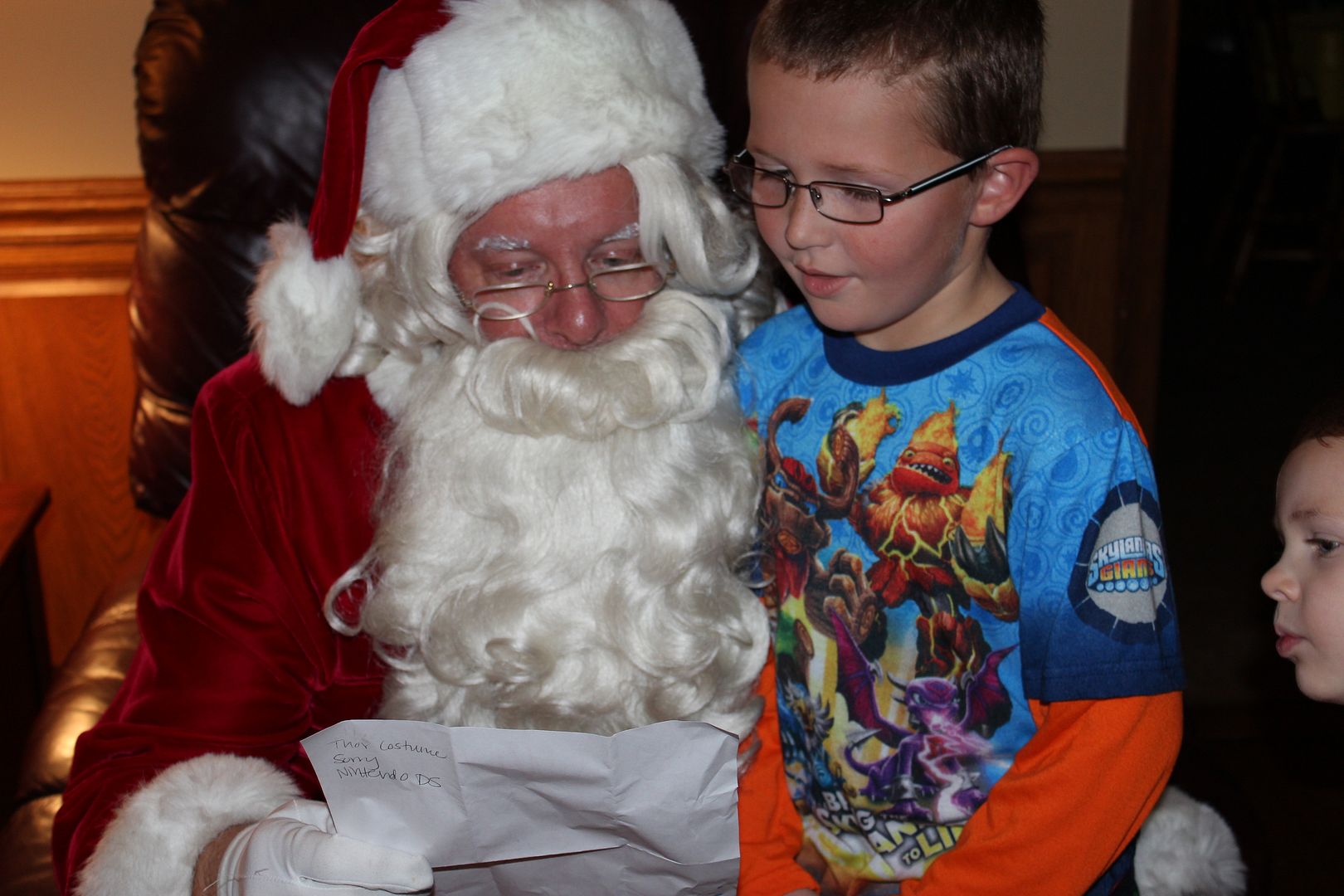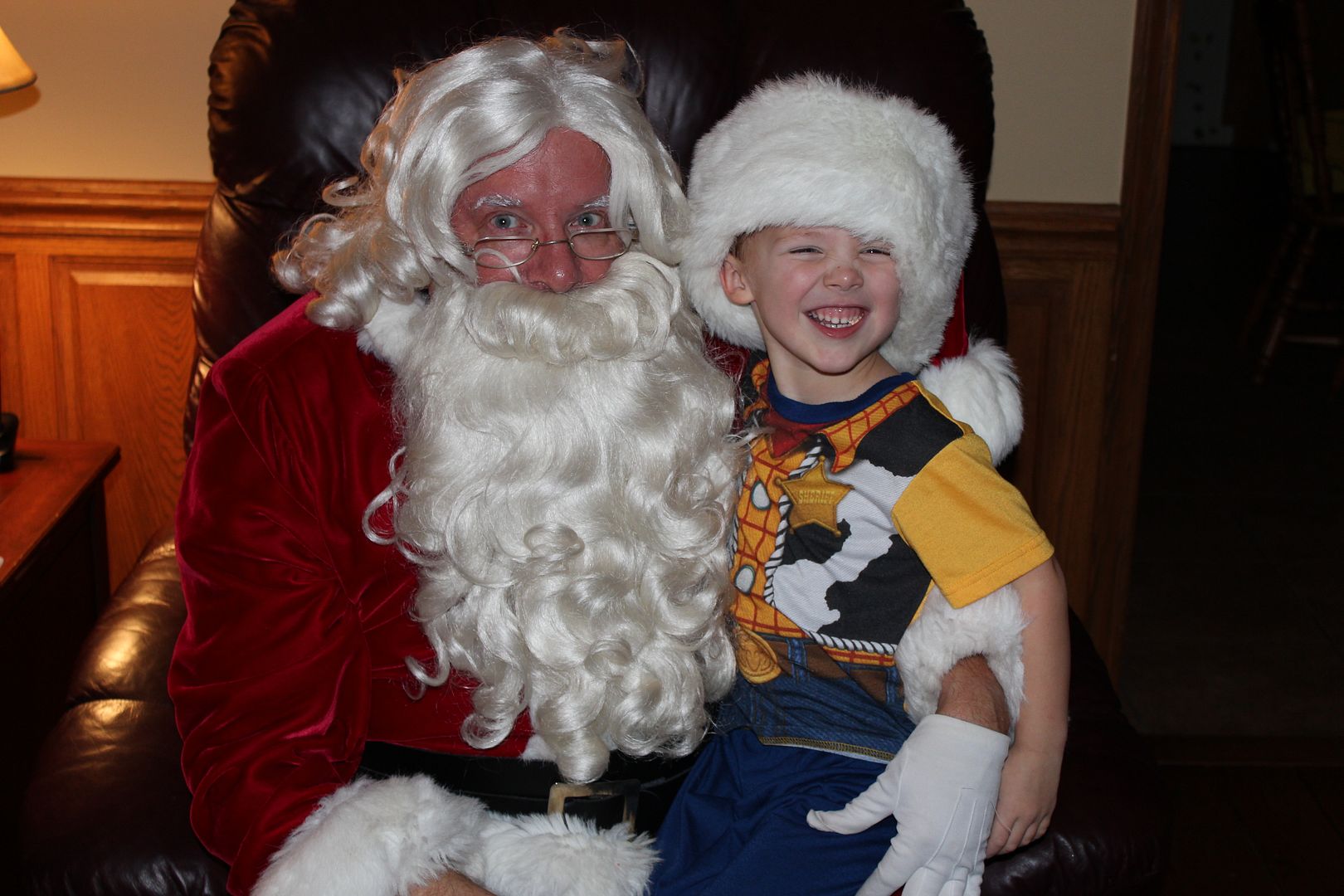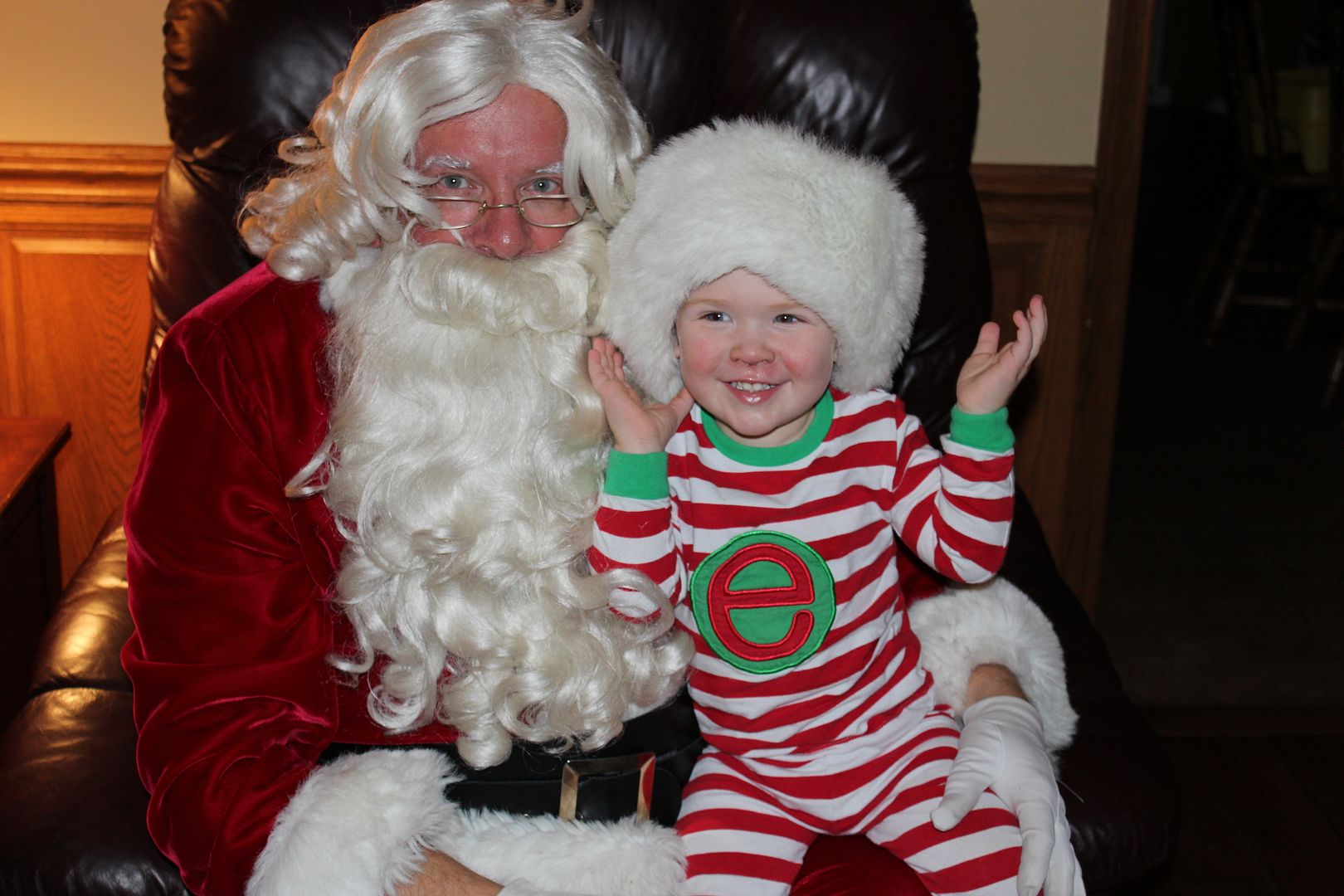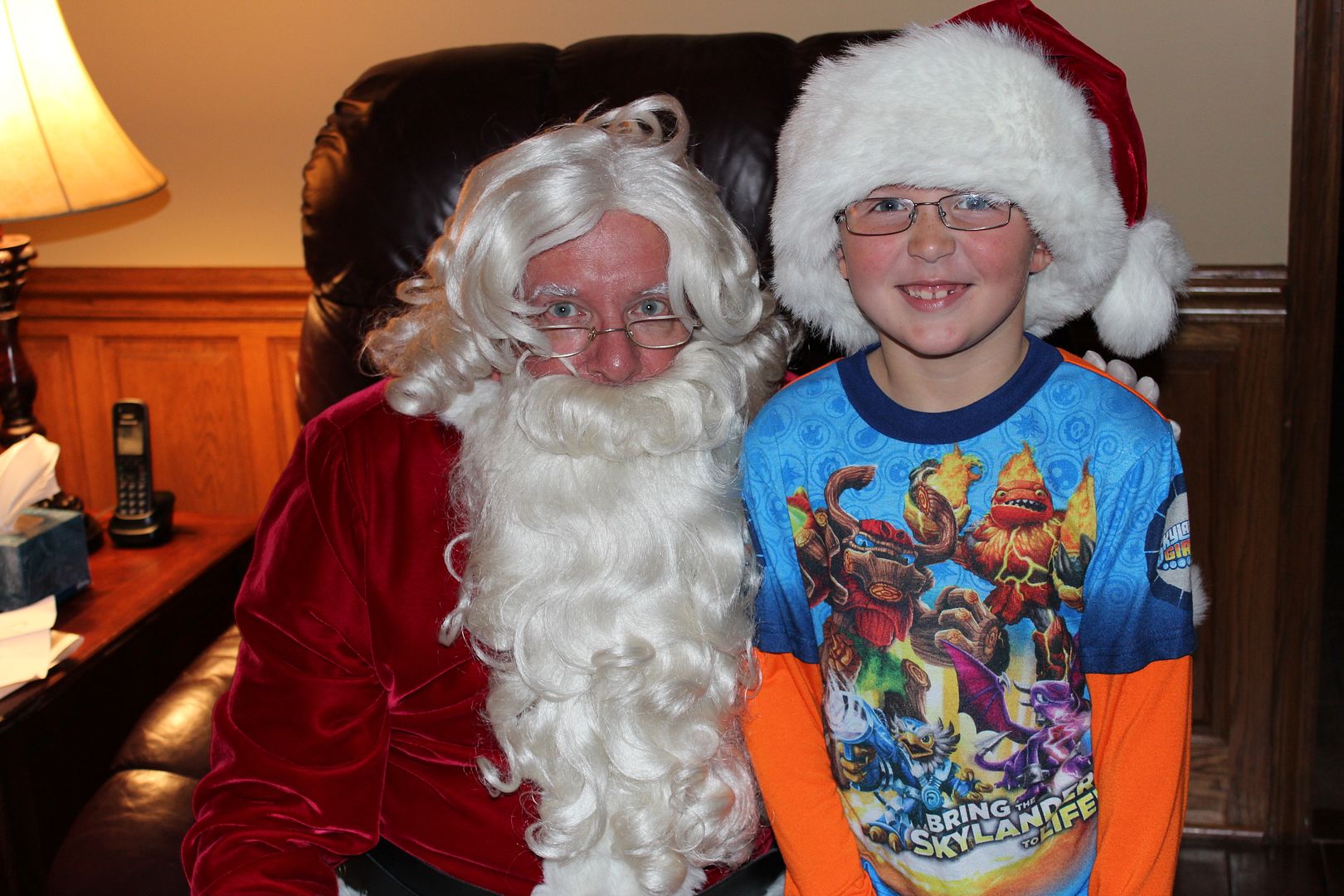 We even got a family picture with Santa. (I just love Sheldon's huge wet spot on his shirt. He had just given the little boys their bath.)