My sister and her family came in late Saturday night. Max spent the night with Granny and everyone was so happy to see him when he arrived!
The kids played around with their cousins and then they all decorated the Christmas tree.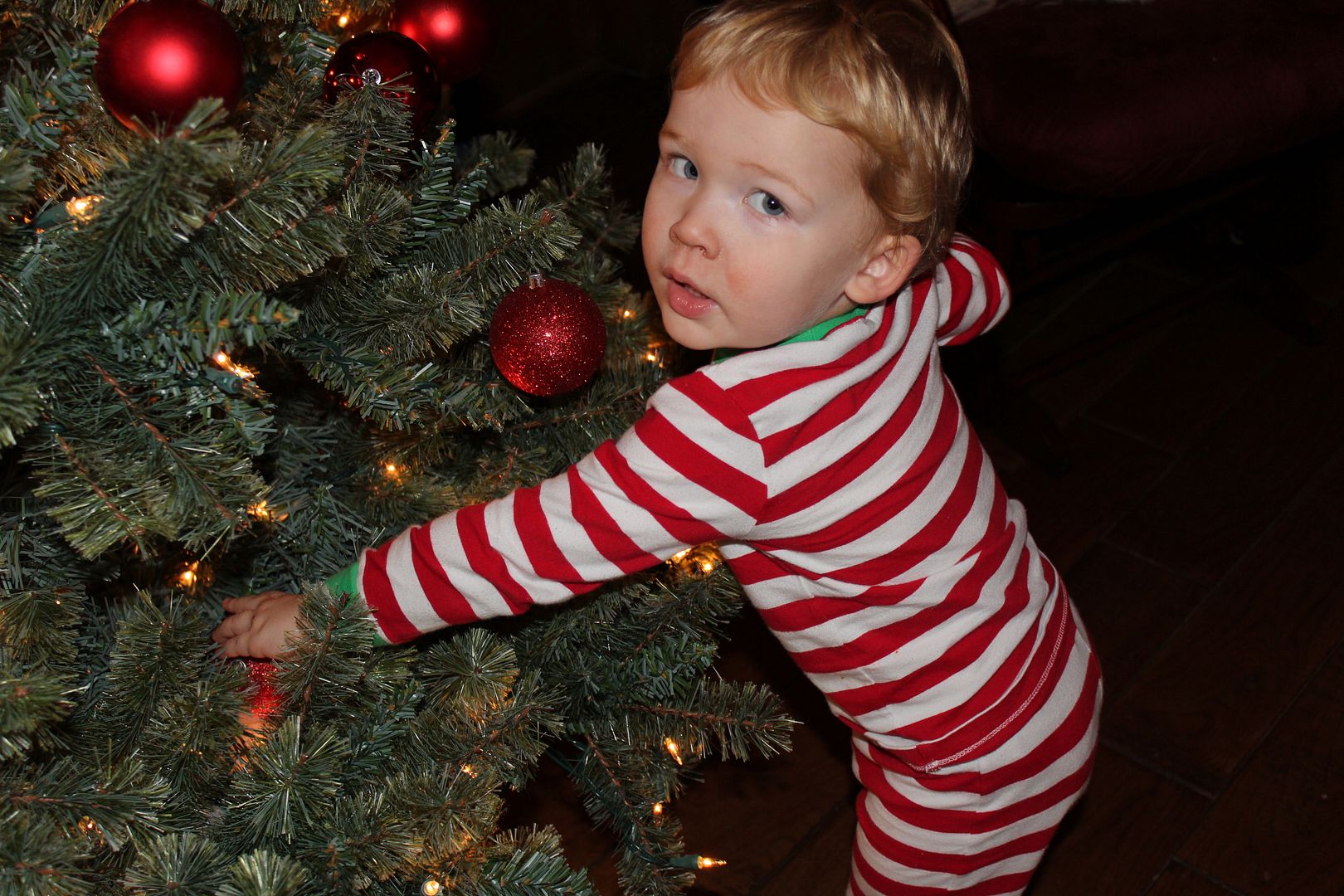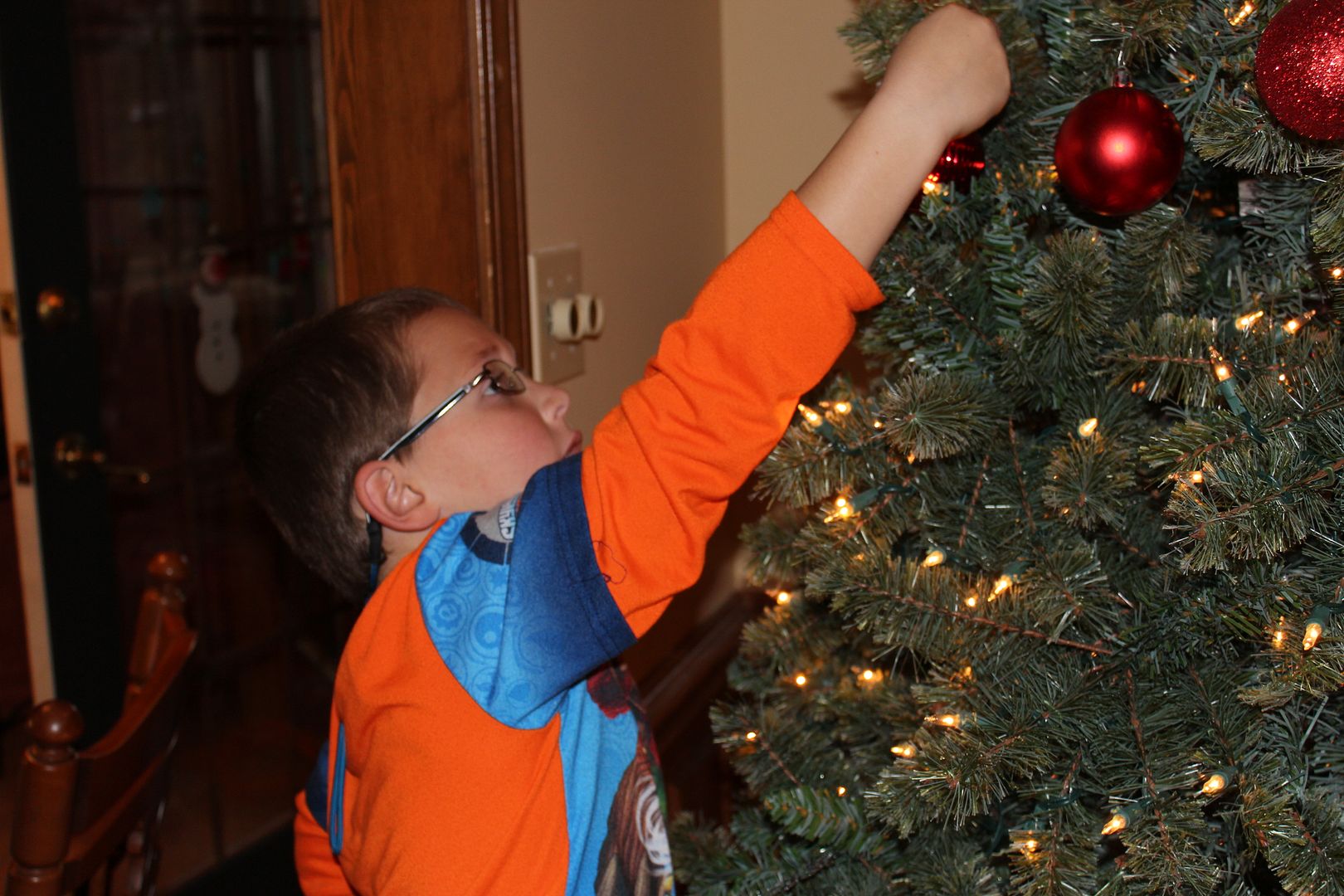 We all got ready for church and took a few family pictures. We all got a good laugh when Eli snuck in my sister's family picture.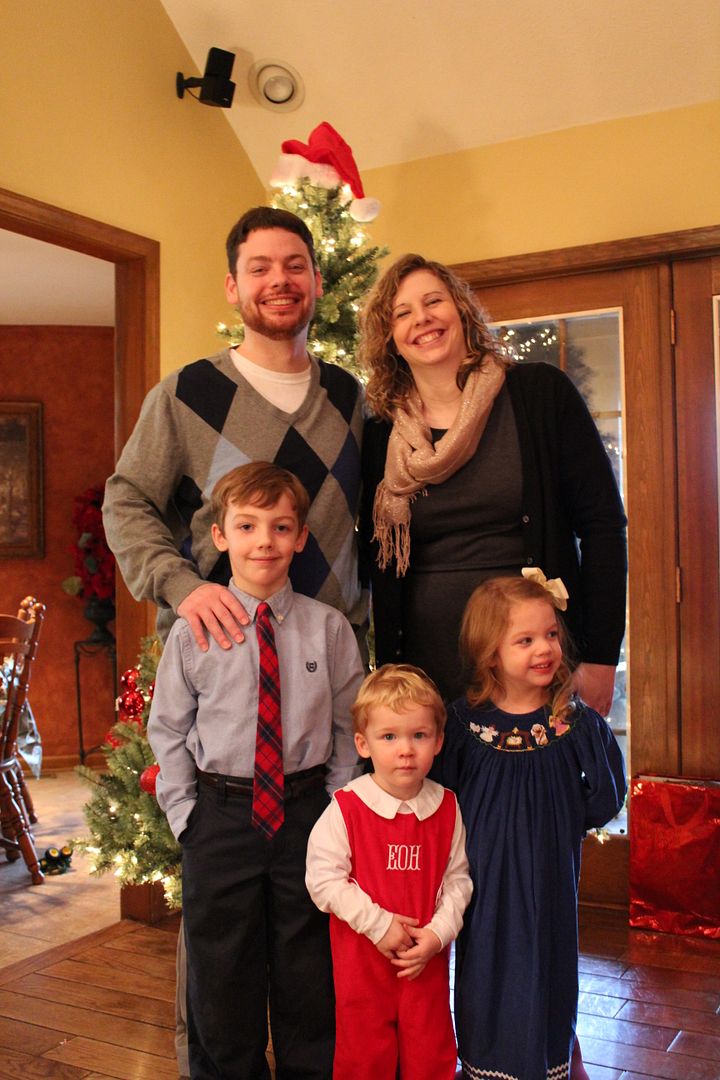 It was a special day at church. Eli was christened.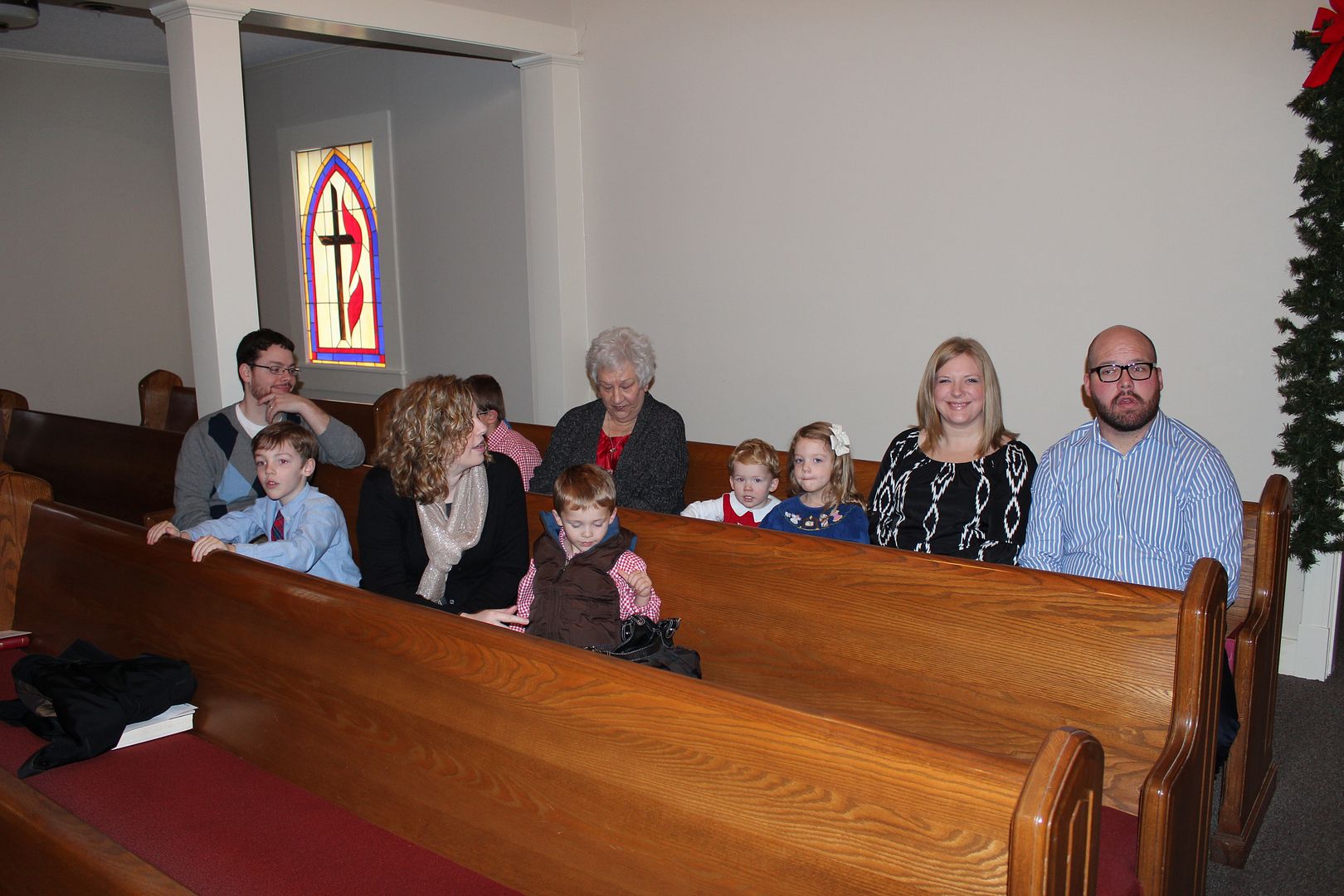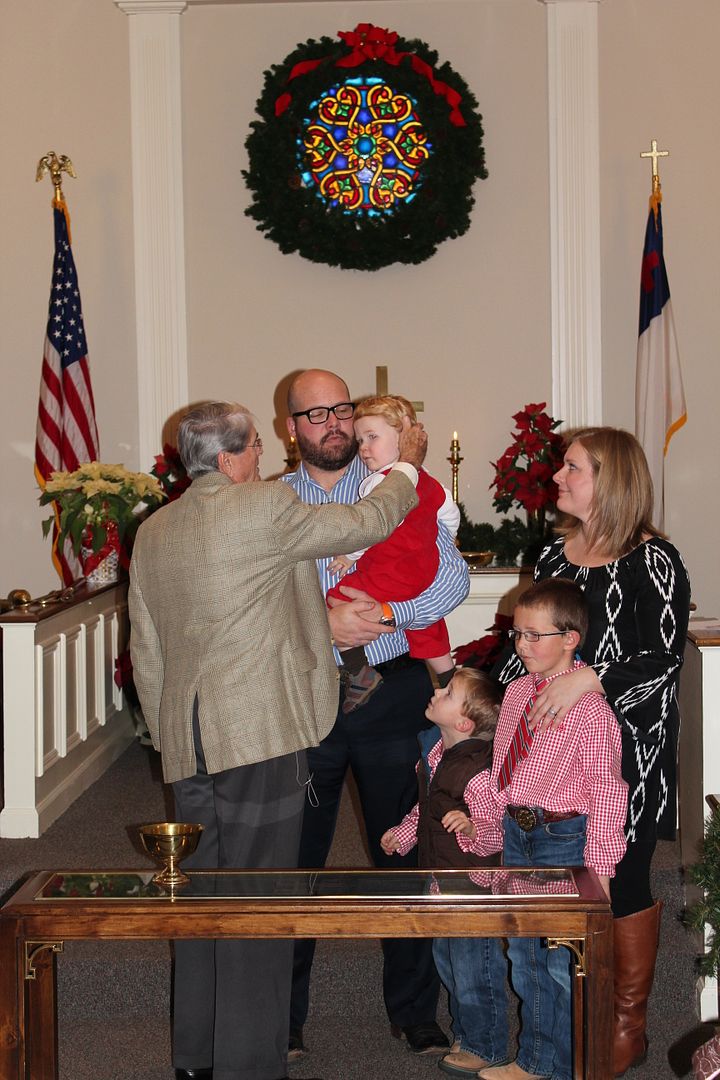 Then we went to lunch after.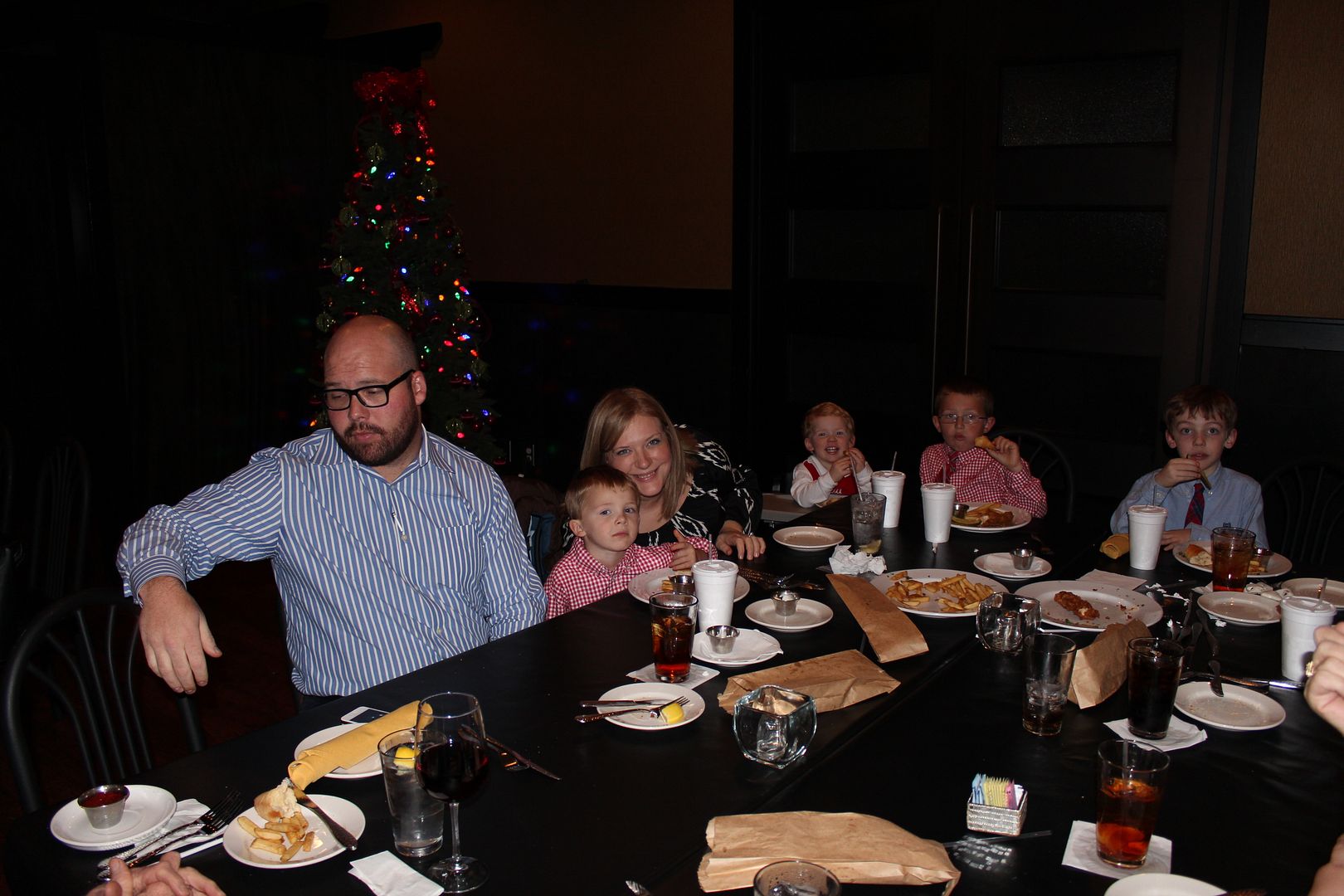 My dad gathered everyone up when we got home from lunch for a surprise. Apparently I am the only one aware of someone taking pictures. ha!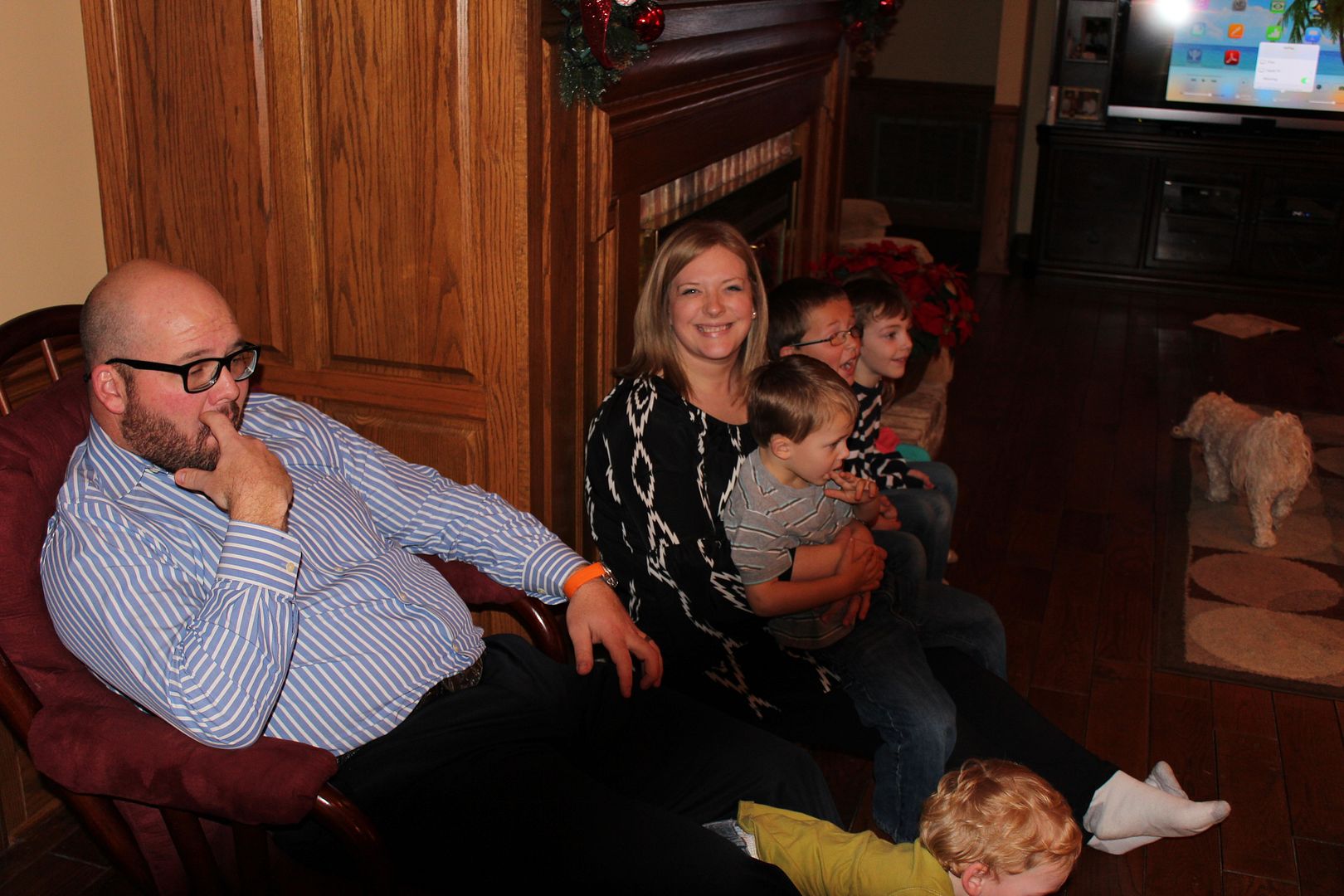 My parents planned a big surprise. My dad called Sheldon and my brother in law over the summer to get a couple dates they would be able to take off work. My dad told them he was going to surprise my mom, my sister, and I with a trip to the beach for our family. Well everyone was surprised when they revealed the surprise beach trip was really a trip to Disney World and my mom was in on the surprise the whole time! We are all super excited and can't wait!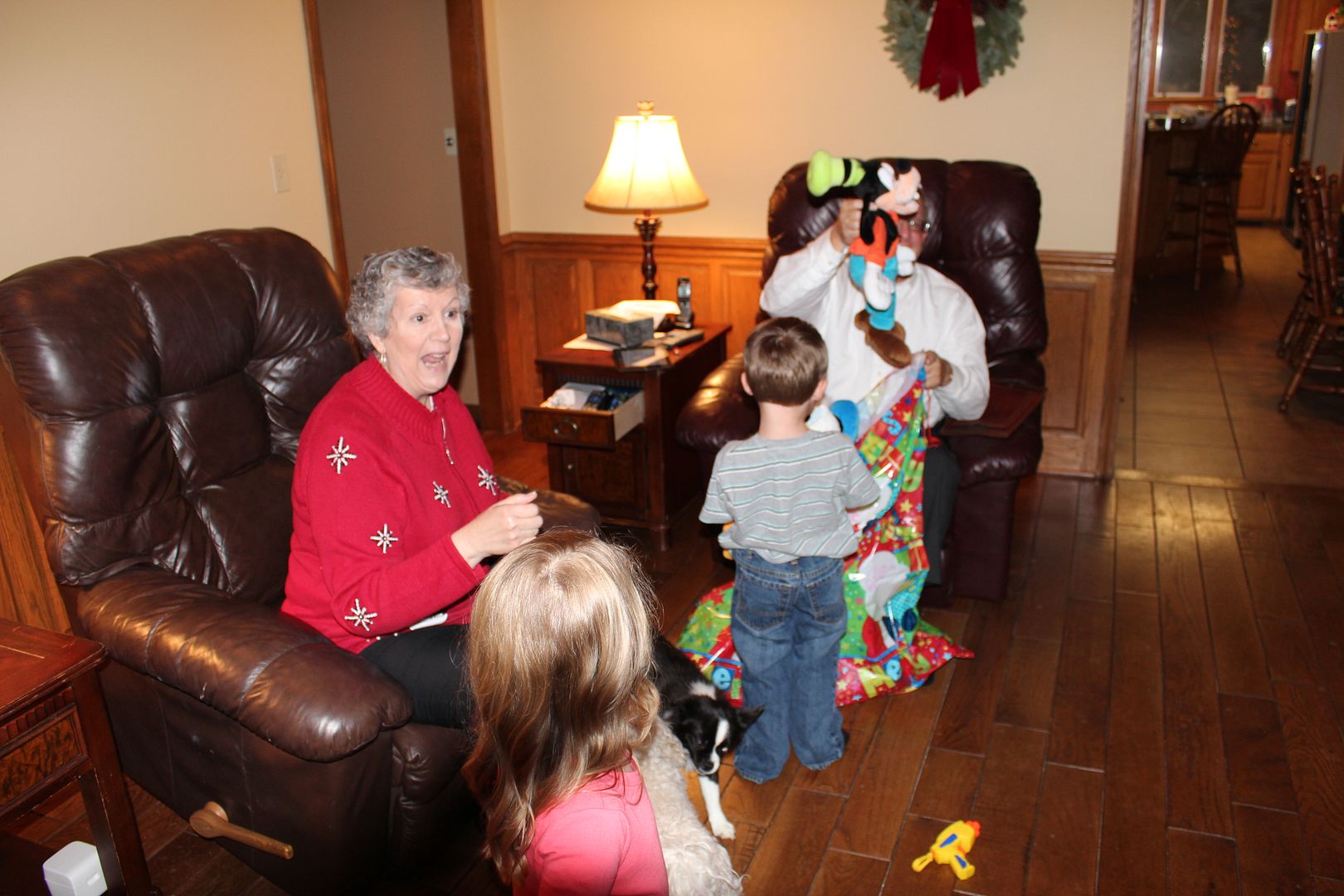 We ended the day with a little nail painting and more fun with family!