One of my boys favorite things to do is go hunting/shooting with their dad. Occasionally Eli and I will tag along, but they would much rather it be a "boys only" outing.
Both of the older boys are a pretty good shot and can handle a gun fairly well.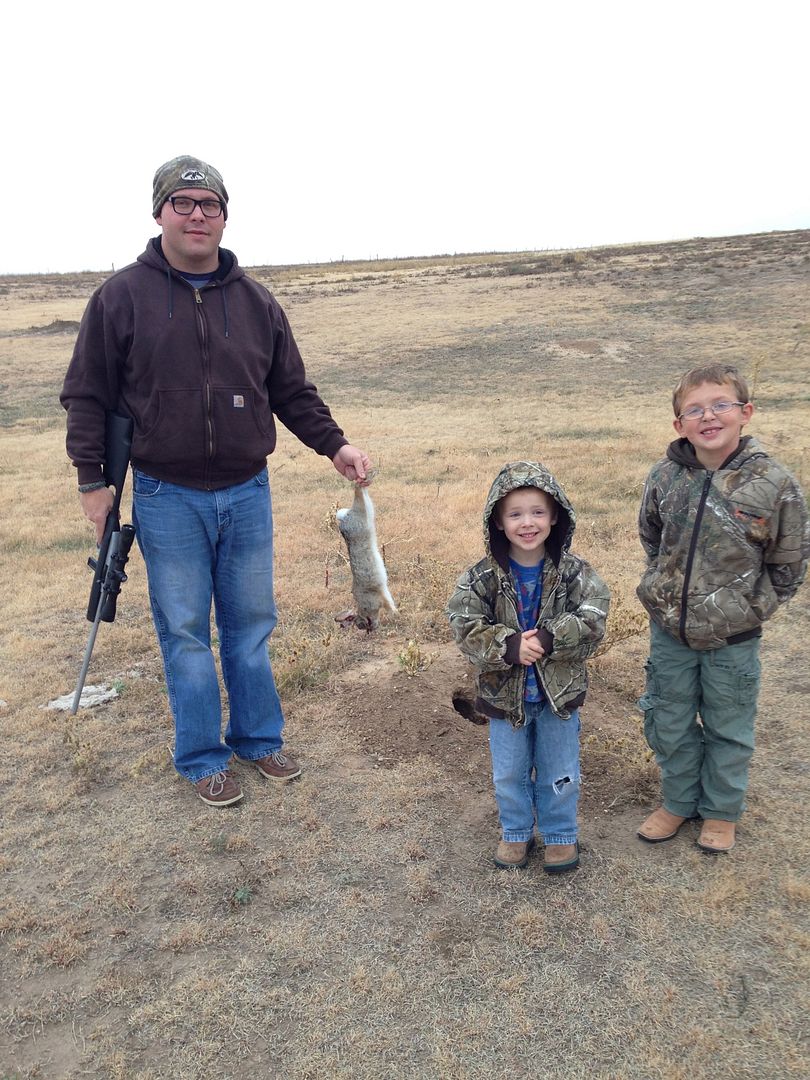 Crocker was so so excited to go coyote hunting one night with the big guys. They were not gone very long because someone couldn't be quiet.
(Eli wanted to go too and he was so so sad when they all left without him.)