This year, we have been to the pumpkin patch 3 different times. Sheldon and I took the boys one Sunday afternoon and then each of the big boys classes went on a field trip. I think we are pumpkin patched out until next year!
A couple of Sundays ago, we went with some friends to the local pumpkin patch. The kids loved running on top of the hay bales.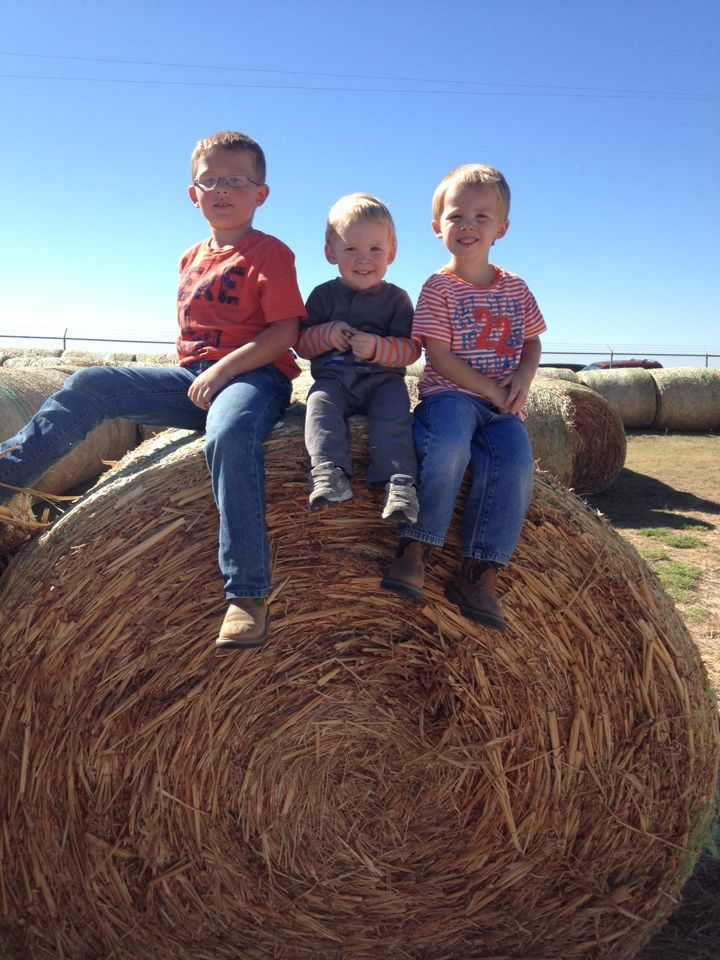 Here is Crocker.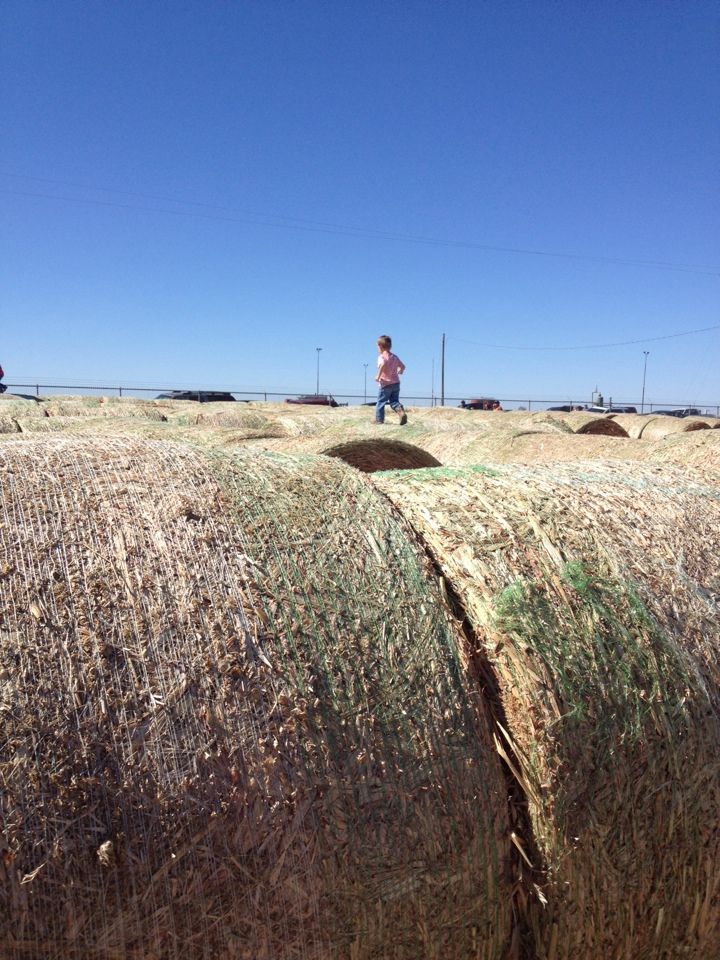 Max and his buddy were way over on the far side.
Later that week, Crocker's preschool class went to the pumpkin patch. They got to side on a horse and Crocker thought that was awesome!