Max and his best friend were born 1 day apart, so it just made sense to have a joint 6th birthday party. We had a fall festival. The kids wore costumes, bobbed for apples, played bean bag toss, and painted pumpkins. The weather was perfect and all the kids seemed to have a great time.
My boys went as Spiderman, Bumblebee, and Mickey Mouse.
I got a couple of pictures of the decor, but I missed getting a picture of the cupcakes.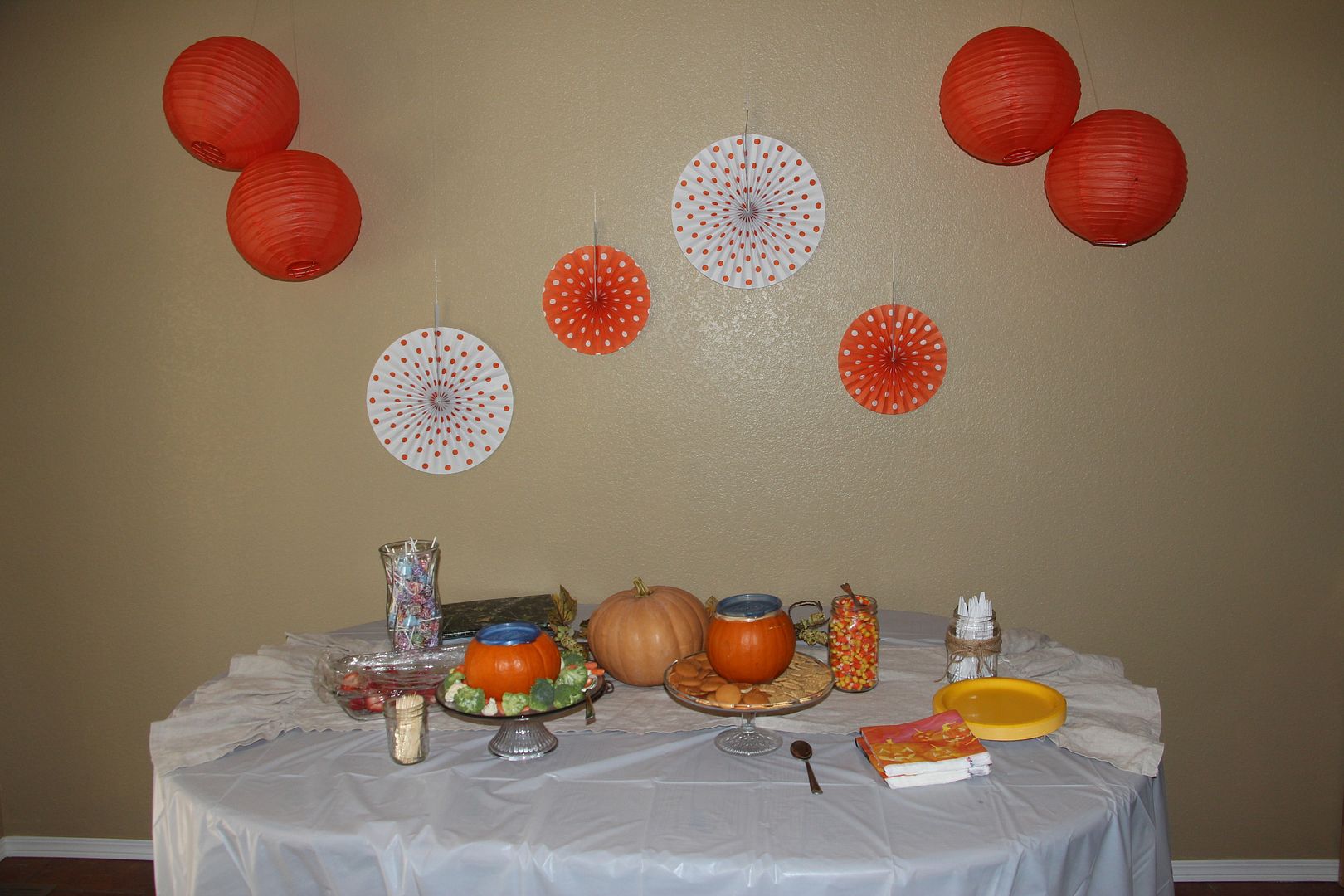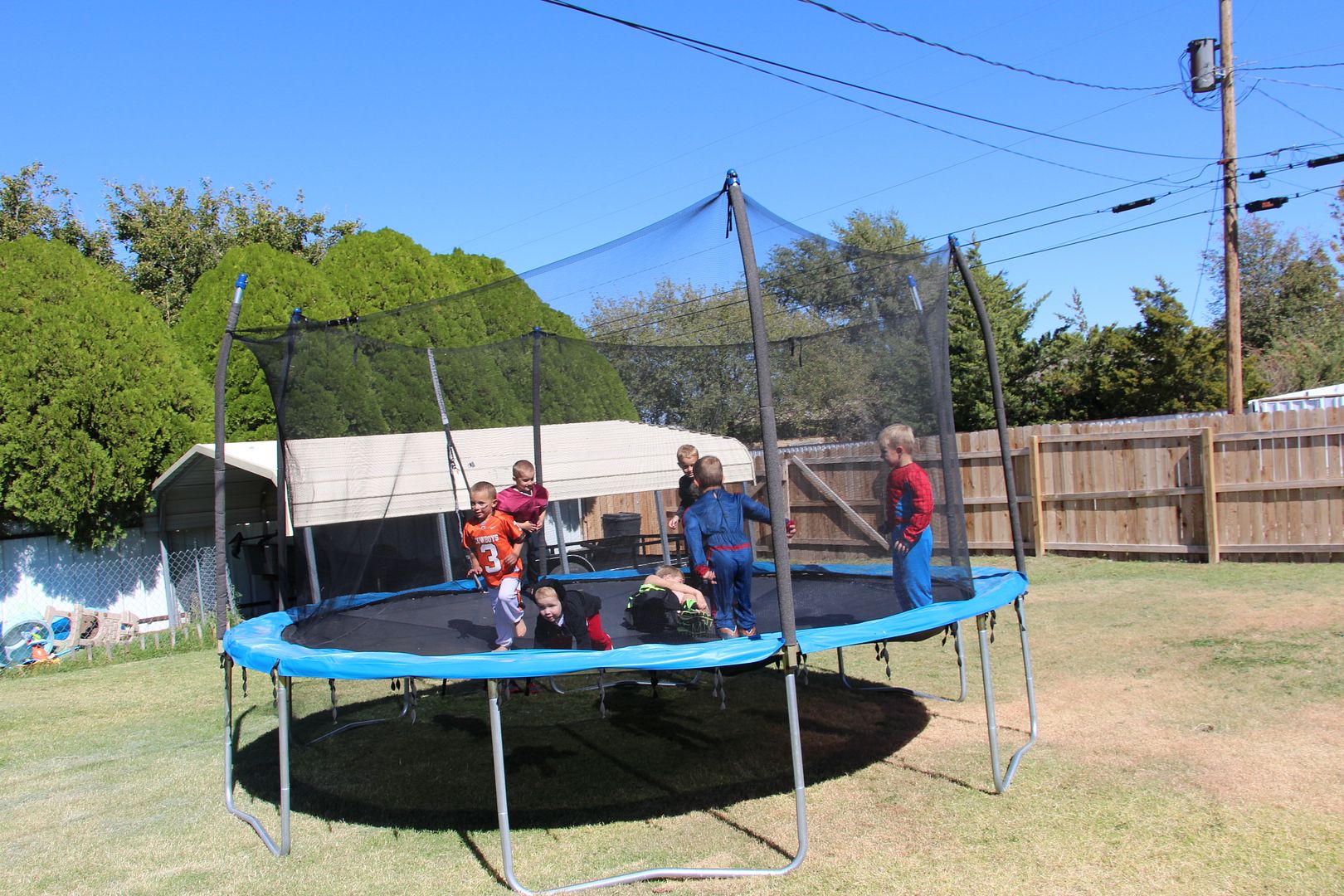 Some of the adults dressed in costume as well. I had grand plans of making Sheldon and I costumes, but I cut the fabric wrong. We live 2 hours from the fabric store, so a quick trip was out of the question. Sheldon found an old Army uniform, so he was able to still dress up. Max was so so thrilled that Sheldon dressed up too.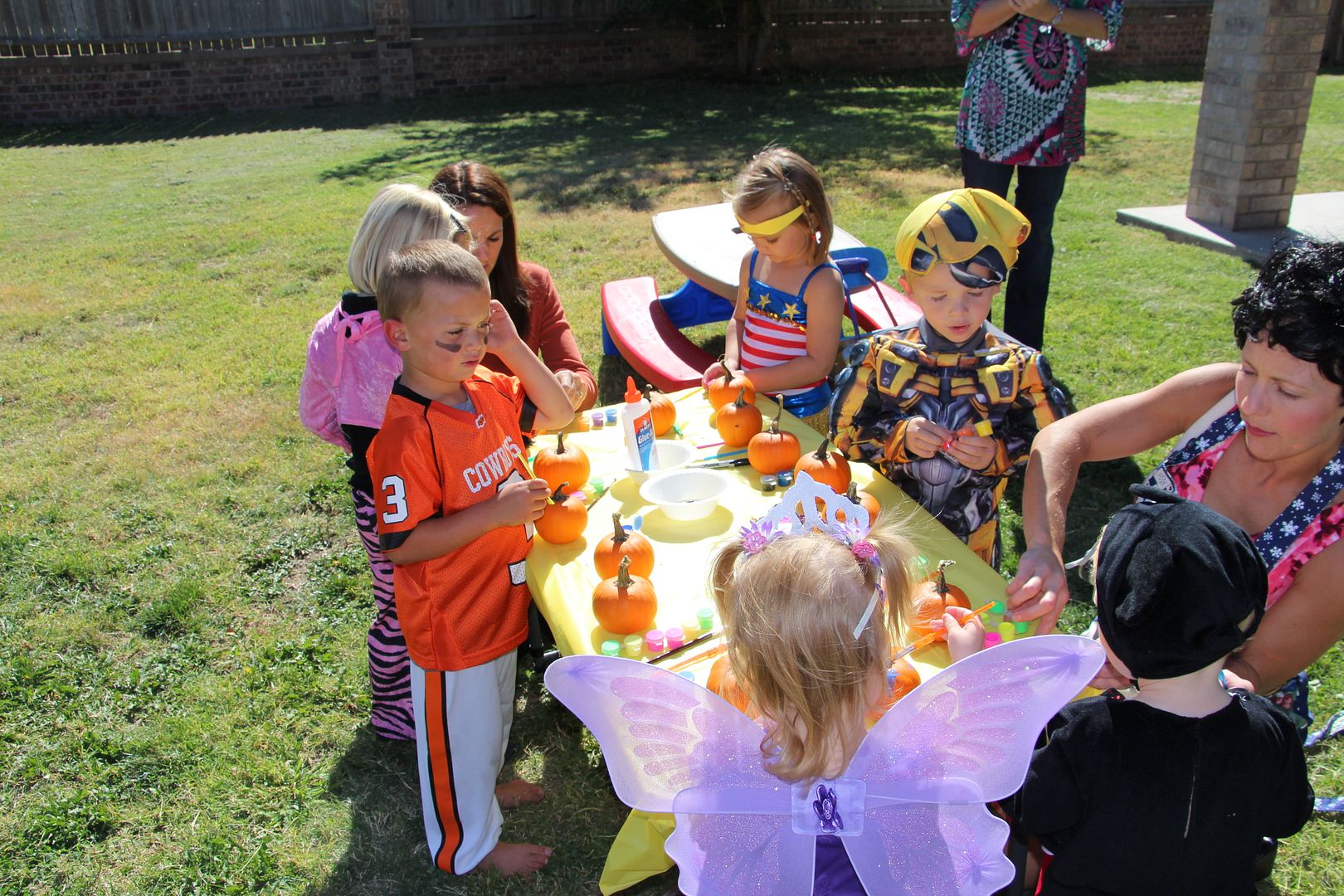 Eli was right in the middle of the party festivities. His favorite part was the apples. I usually cut his apples into small pieces, but he ate 2-3 whole apples. Every time I turned around, he had a new one in his hand.