Eli is usually a really happy guy who just goes with the flow.
He is not happy whenever I leave him or go out of his sight for a few minutes. It usually results in tears and cuddles.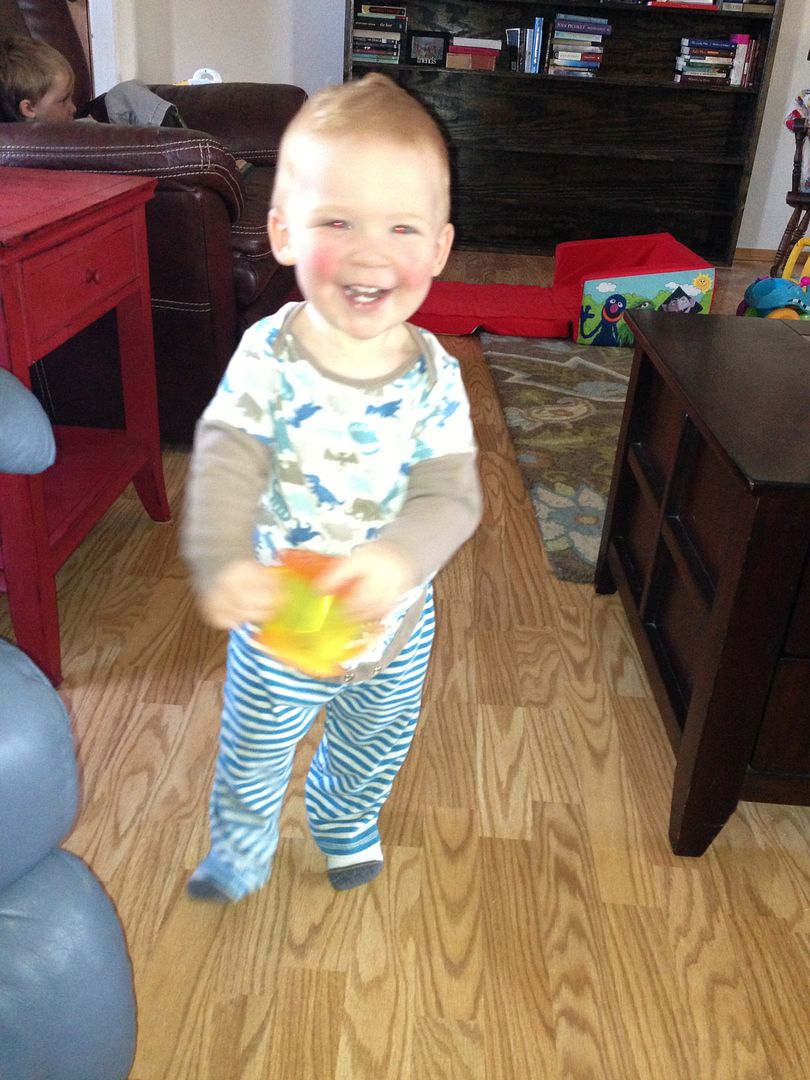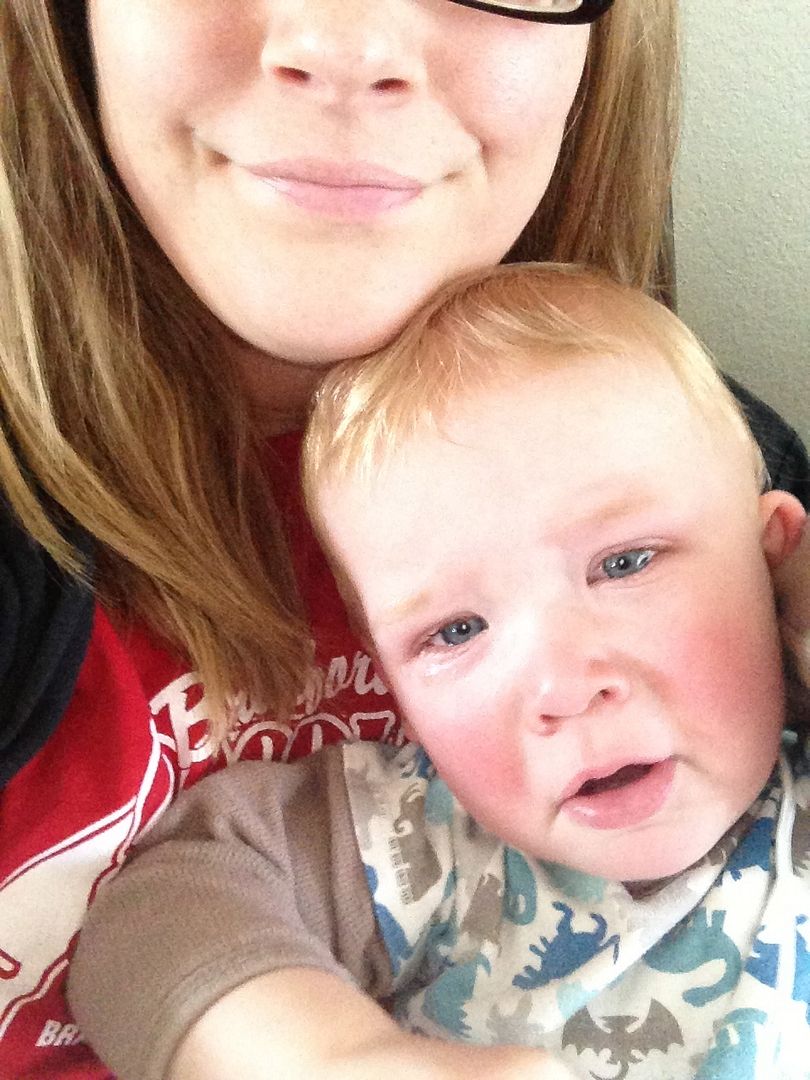 Last week, Sheldon had to go to a trade show. One night, they went out to a fancy restaurant. I just had to laugh at our dining arrangements back at home.
This isn't a comparison, but a cute one of my boys before church on Sunday. I love love matching outfits and hopefully I can keep it up another year or so before Max (and Sheldon) put a stop to it!