Back before Easter, we went up to Kansas for the weekend. Crocker went up a few days early with Grandpa and had fun.

He ate out and even saw a "butt tree". ha!
We got there in time to see Courtney's fair pigs. The kids loved it!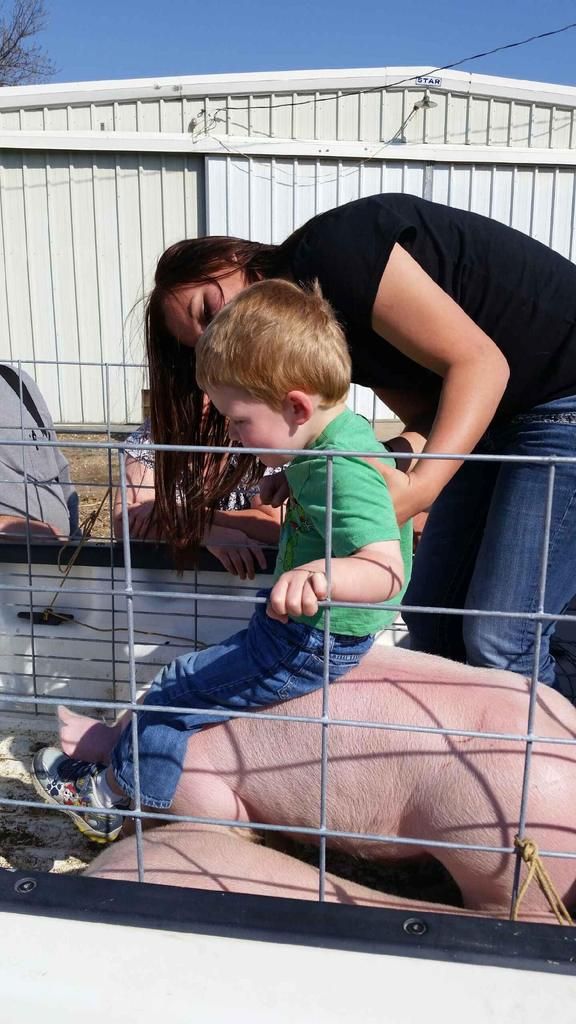 As always, we had a great time and can't wait to go back!