Sheldon and I bought Max a 4-wheeler for his birthday. We gave it to him early and he has been having a blast on it. They have been out riding several times and Max loves it.
We went with some friends to their cabin and they had a blast riding.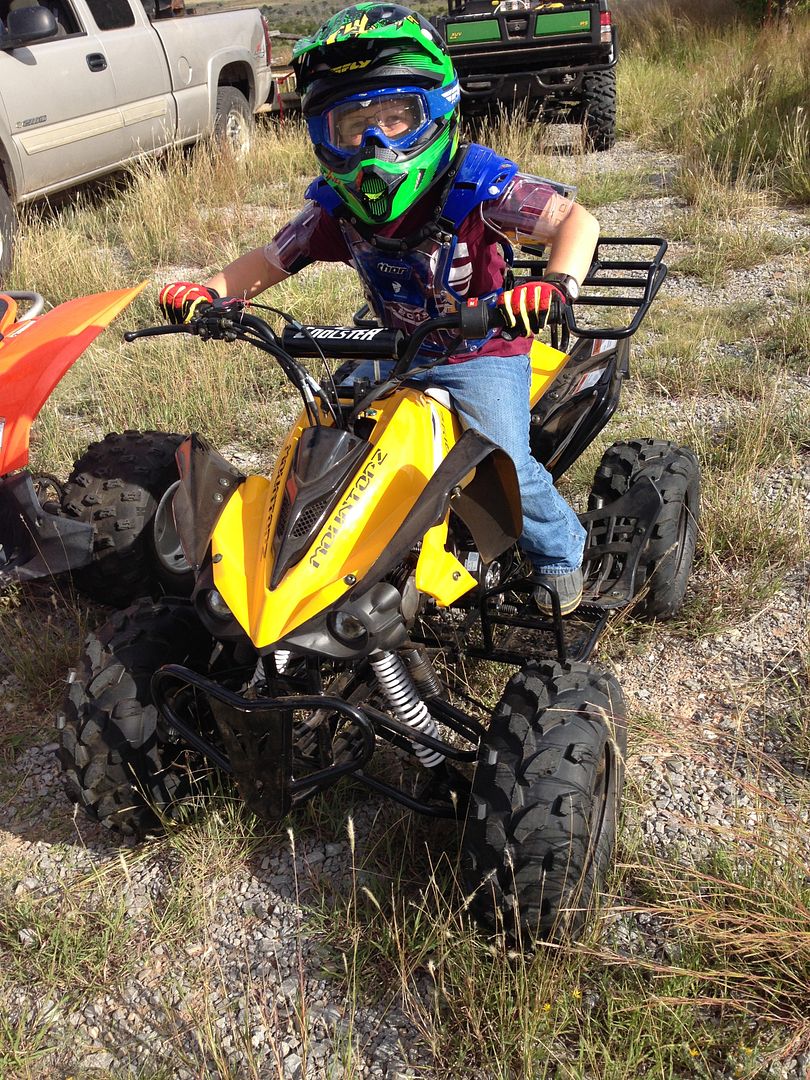 Then we let the kids climb in the tree stands and they thought that was awesome!