Back in August, the boys and I drove to TN for a week. It was my 1st time driving there with just the boys and I. The boys all did so well and the trip went so smoothly.
My mom wanted to take some family pictures while we were there. It was tough getting 5 kids (age 5 and under) to sit still, look at the camera, and smile. We took a ton of pictures and there were several good ones.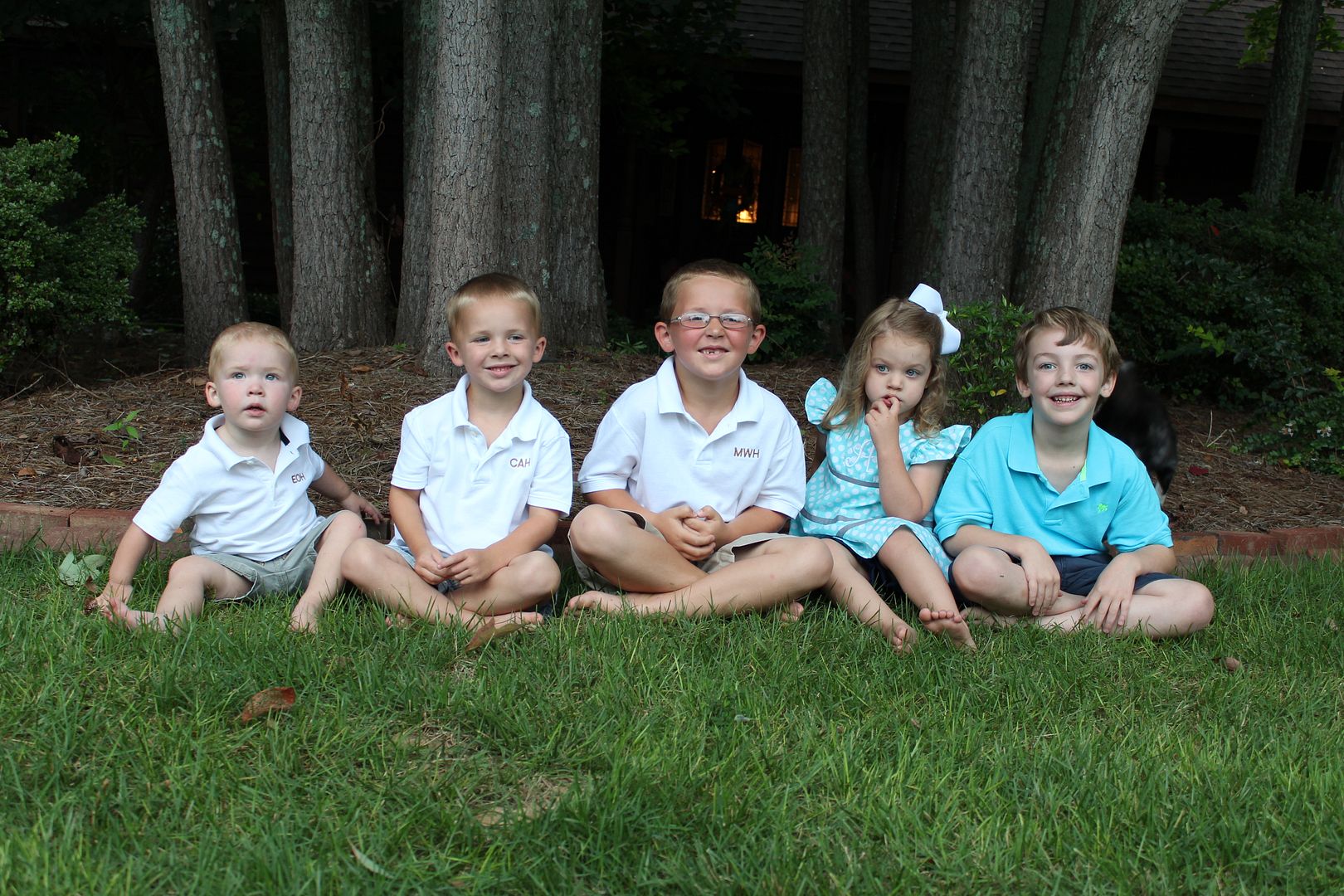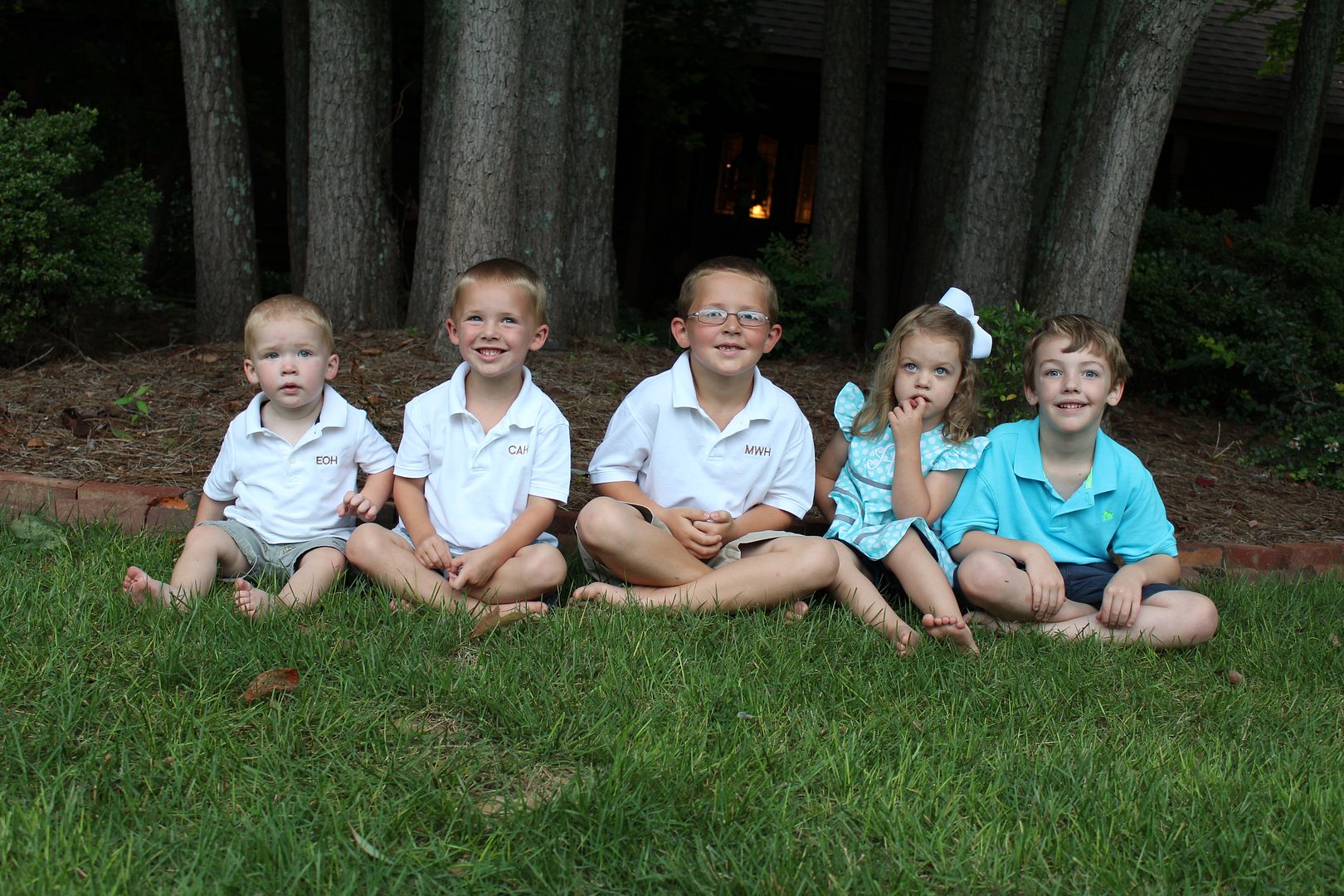 My mom and dad jumped in for a few pictures. They had to include a silly face and a sad face too.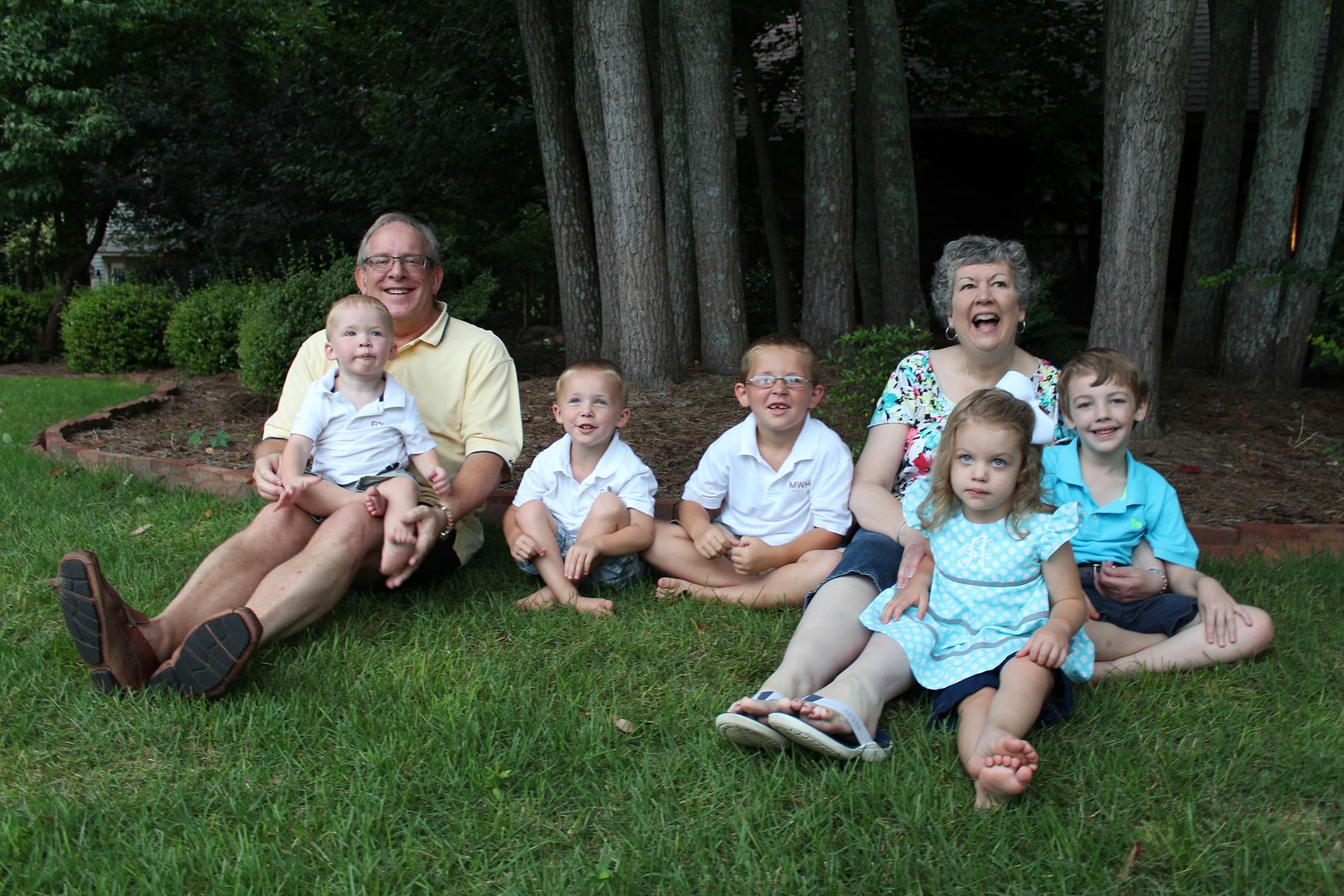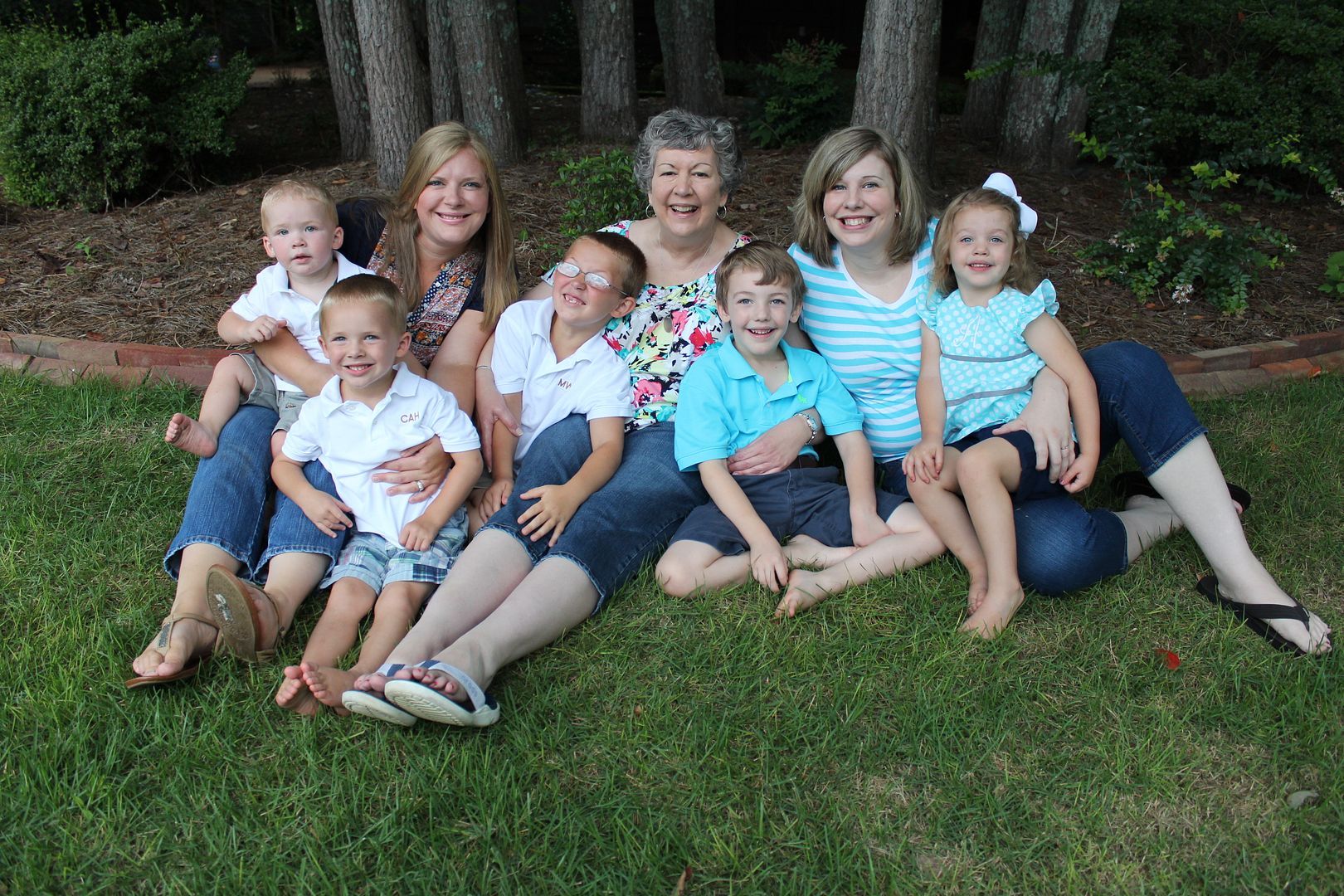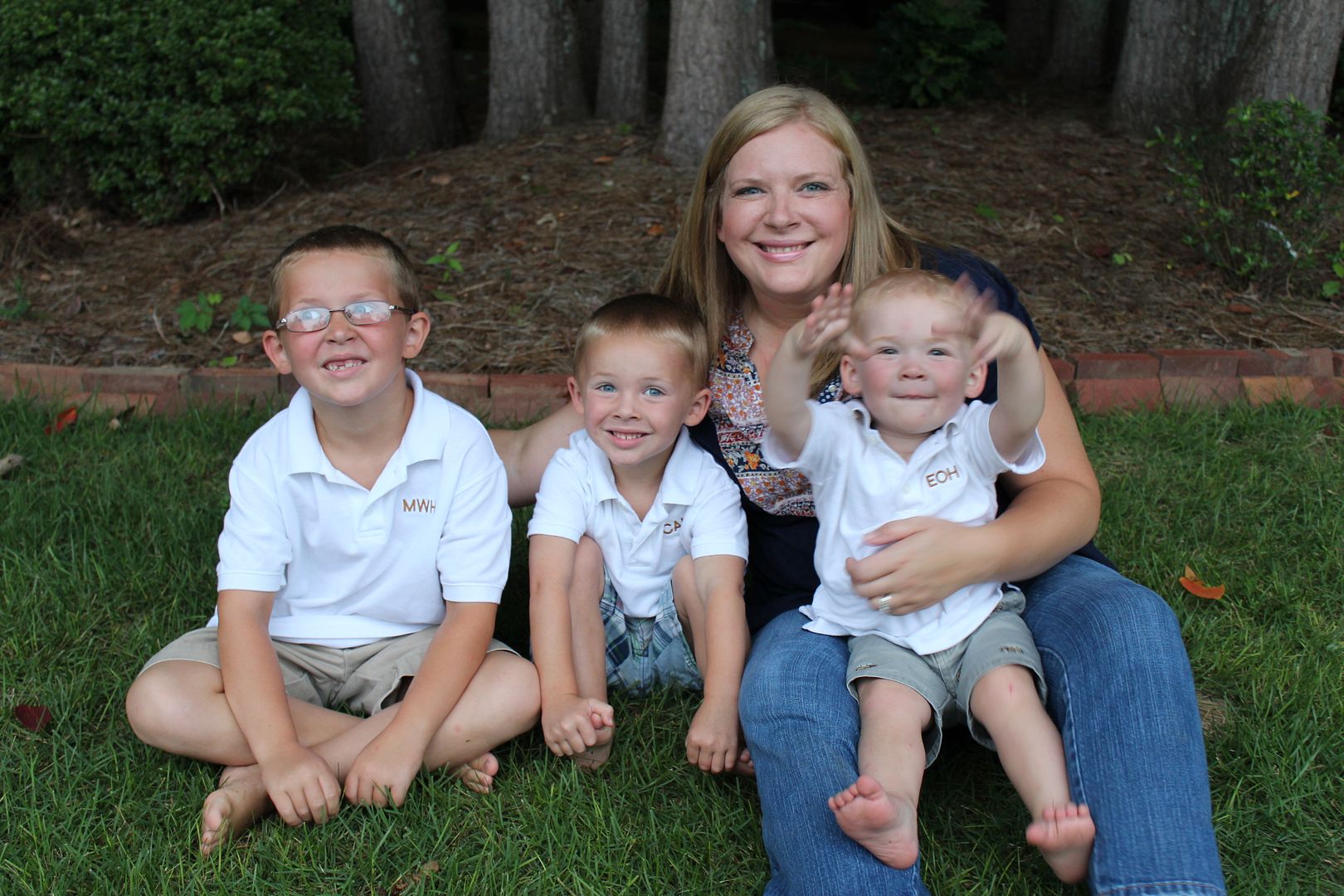 One of the main reasons we went to TN was for my mom's birthday. They had planned a Minnie Mouse party complete with costumes for the kids.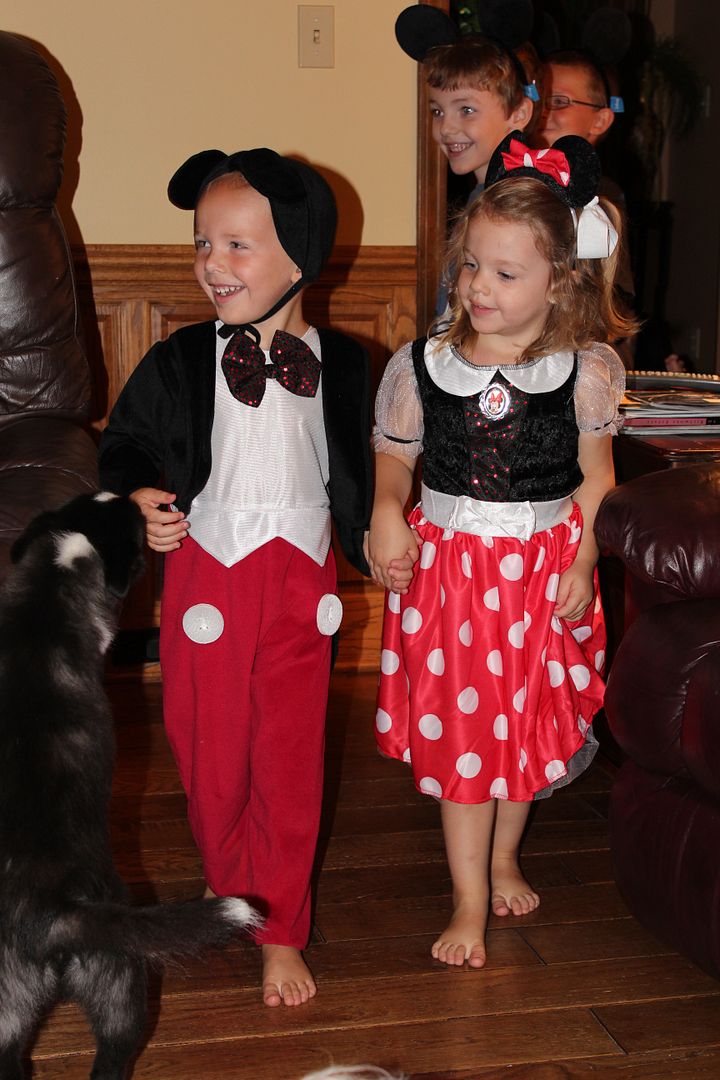 I love my mom's and Max's faces in this picture. My mom was so thrilled and Max was having the best time!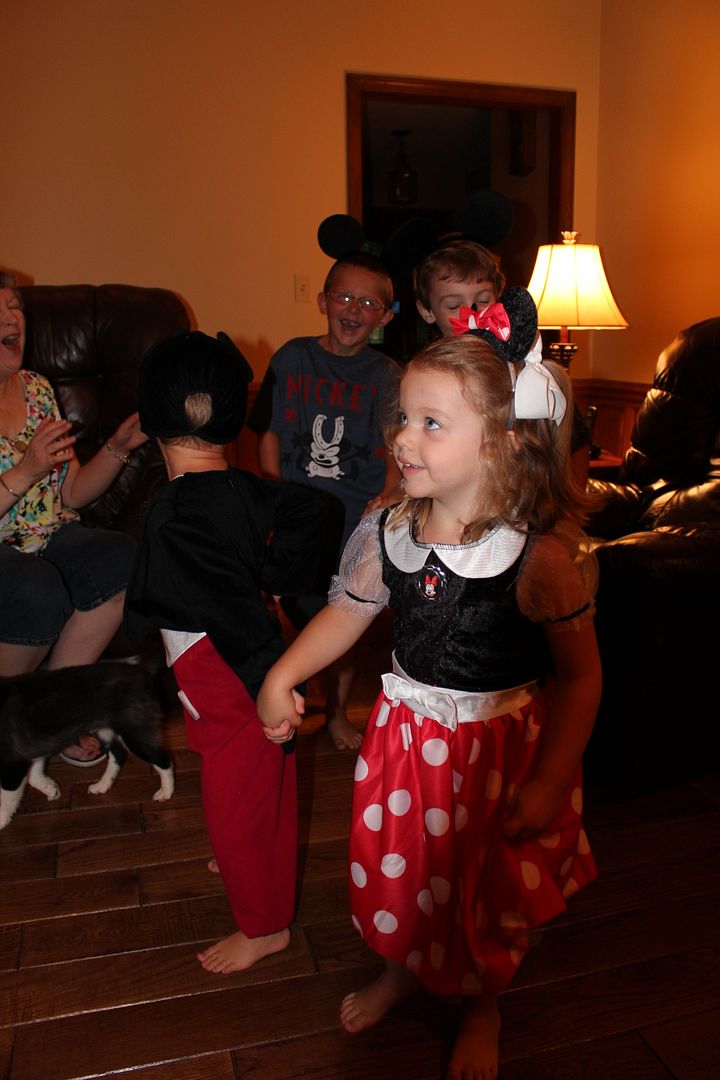 These two really enjoyed the party. Their expressions make me laugh!
We had the best time visiting with my parents. I didn't take near enough pictures, but I love these two. Crocker helped my dad make pizza one night. Eli enjoyed all the attention and kisses he got while we were there!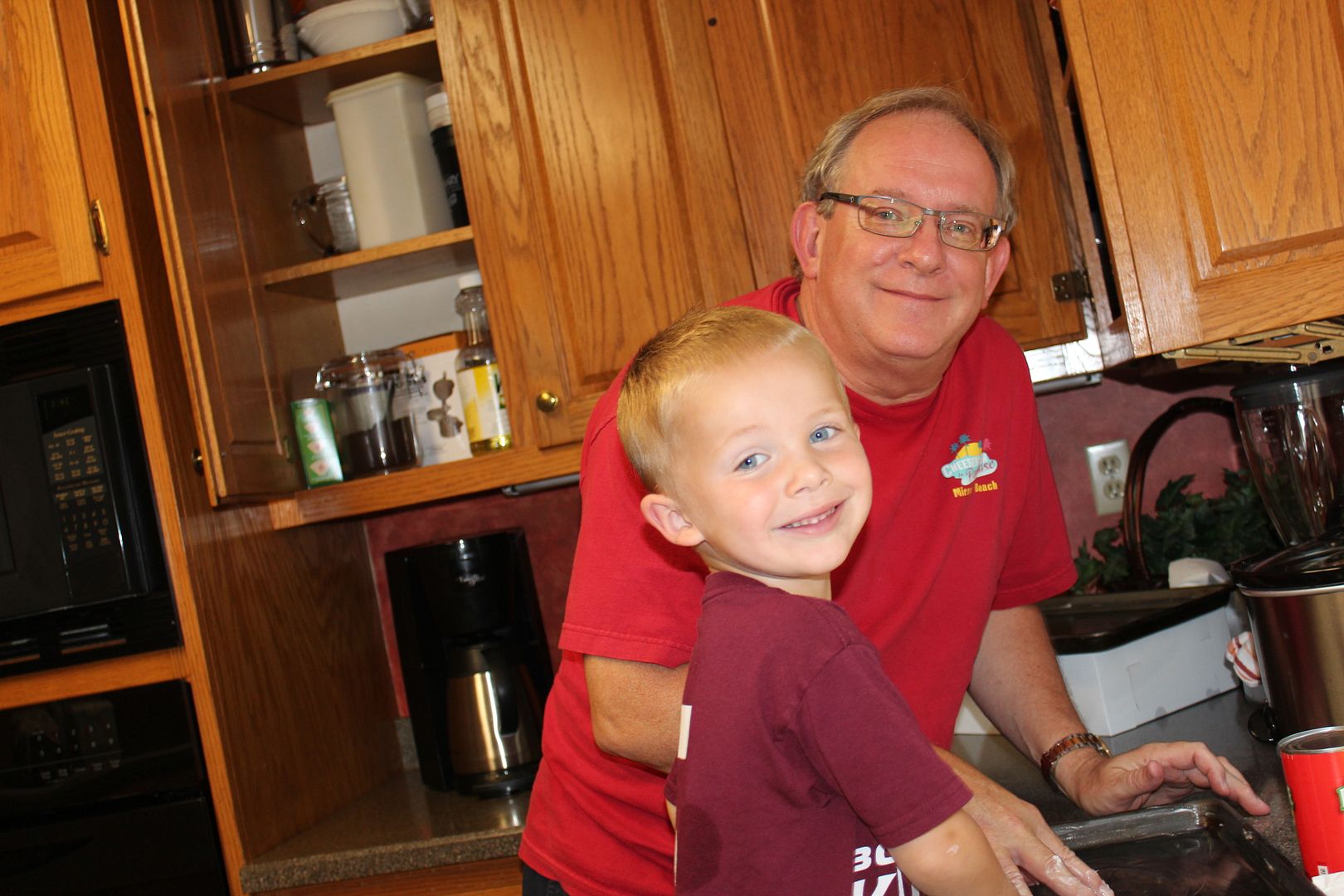 We are knee deep in school and various commitments that we have signed up for. We are missing the carefree days of summer and the ability to just pick up and go out of town. We are looking forward to out next visit!