We have been in the midst of a blizzard.
It started snowing late last night and has continued all day long. It is supposed to continue into the night. So, far we have about 14 inches of snow with 3-4 foot snow drifts in places in our yard.
This is off our front porch around 10 this morning.
This picture was taken around 3-4 this afternoon.
This is out of our bank door and it was taken around 3-4 this afternoon. The yellow piece sticking up by the play place is a cozy coupe car.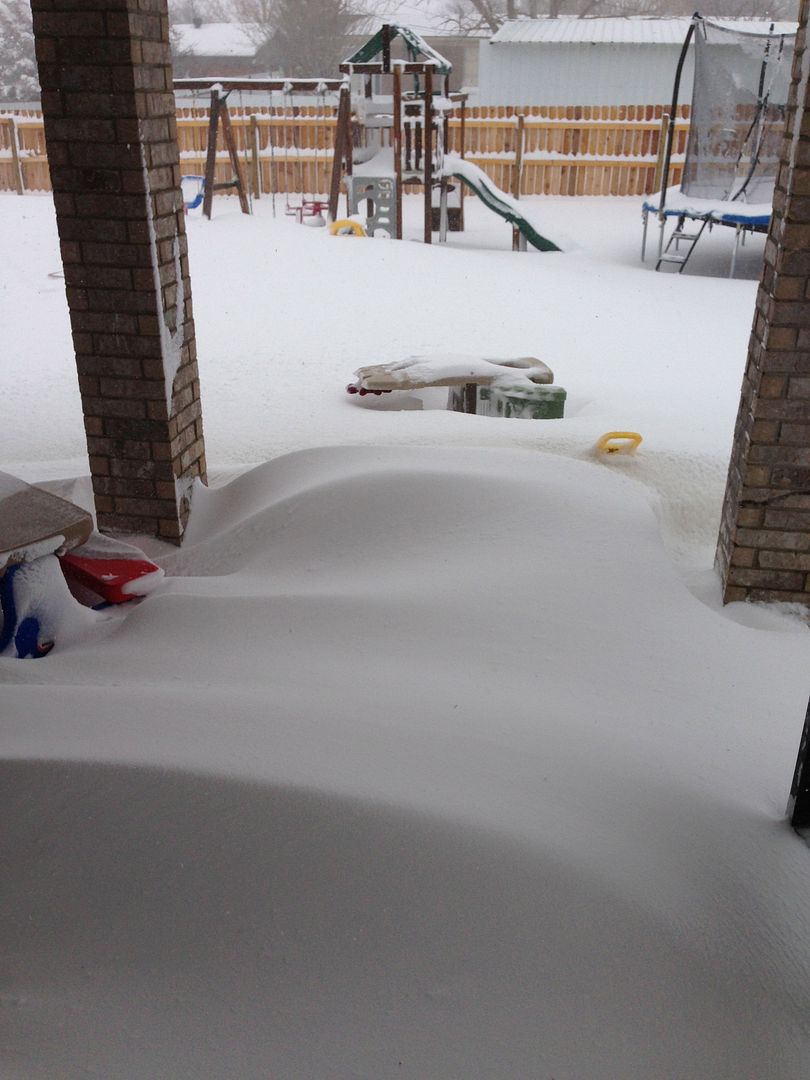 This was taken around 6 tonight. Sheldon opened the garage door and this is what greeted us.
Anyway, we have been snowed in all day and have had such a good time. We did crafts this morning. The boys colored, we made homemade play dough, and used vinegar/baking soda to make "volcanoes".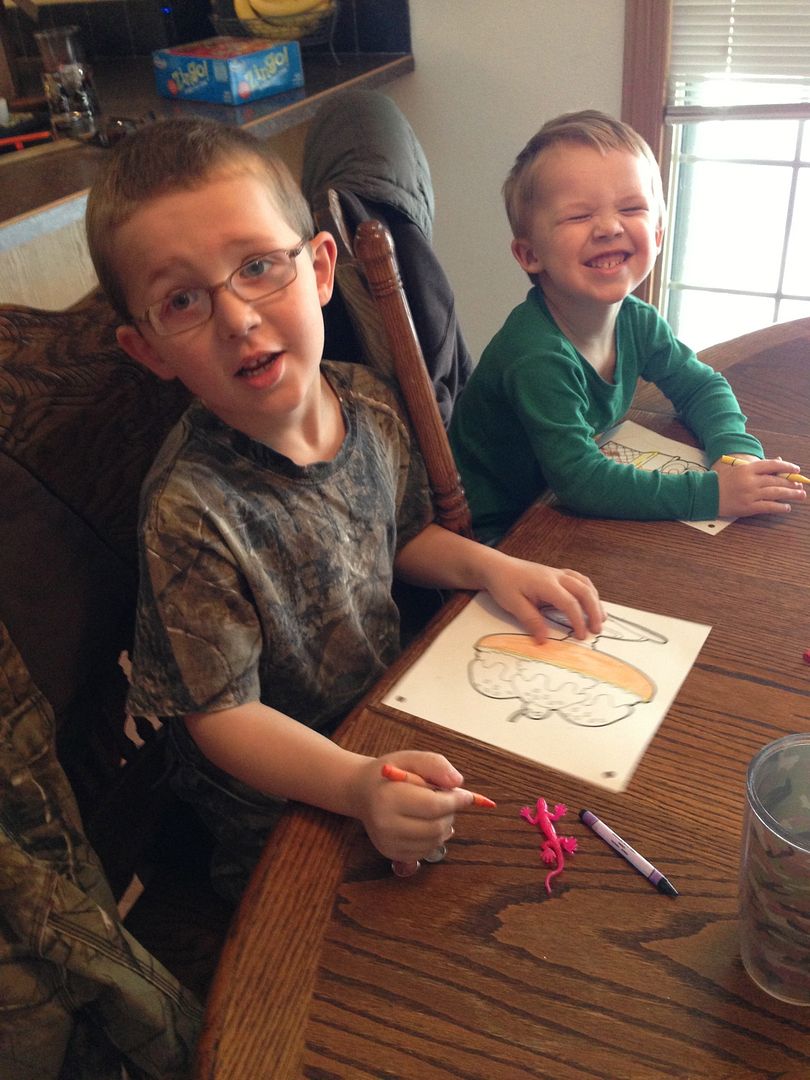 The boys love love the movie Home Alone and they made "booby traps" for Sheldon and I to talk through.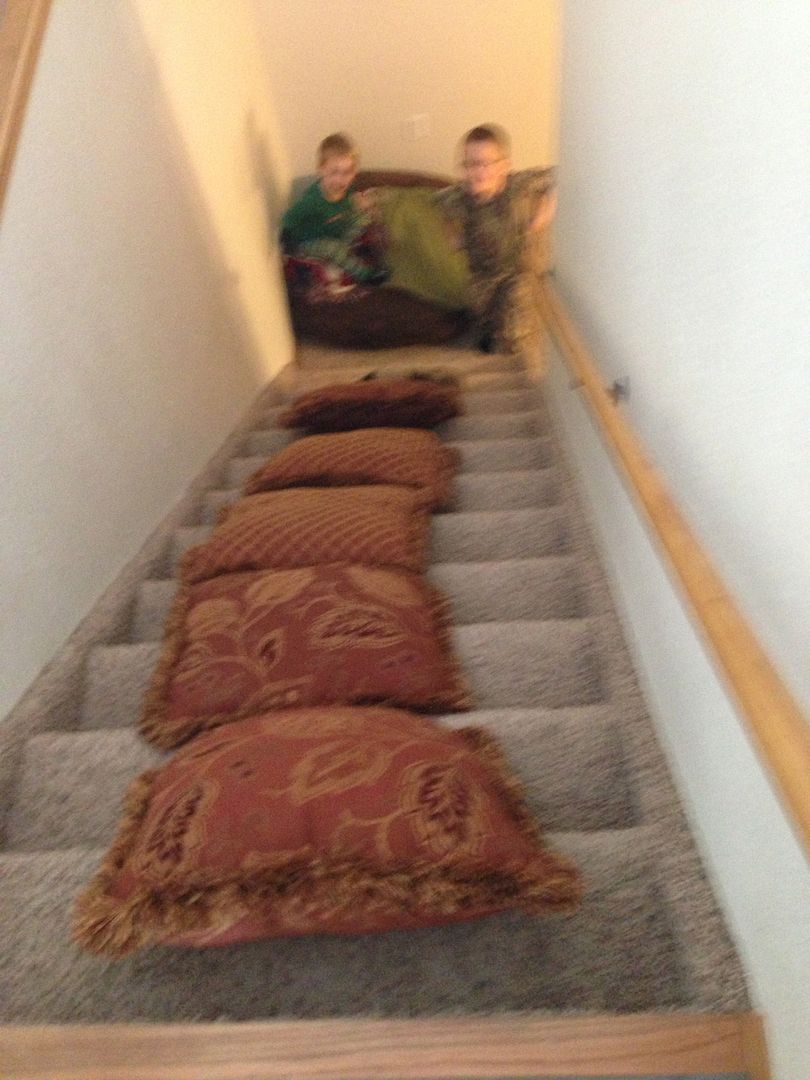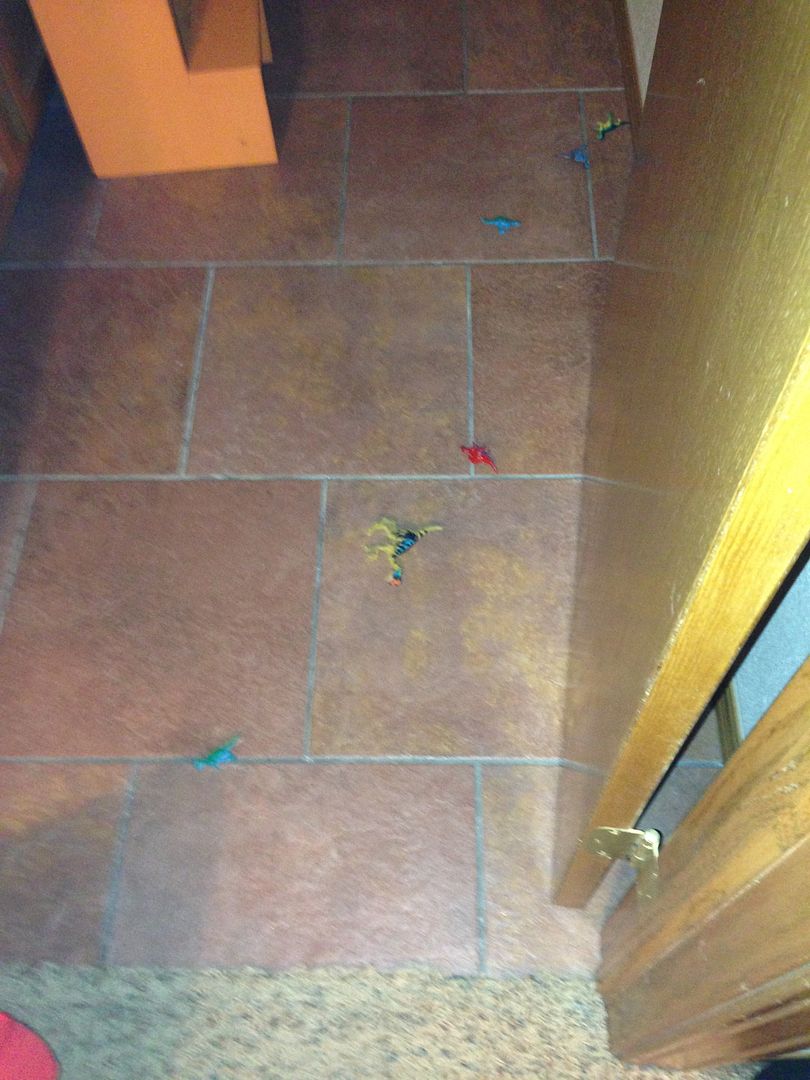 You can see that Sheldon "fell" and the boys were eating it up!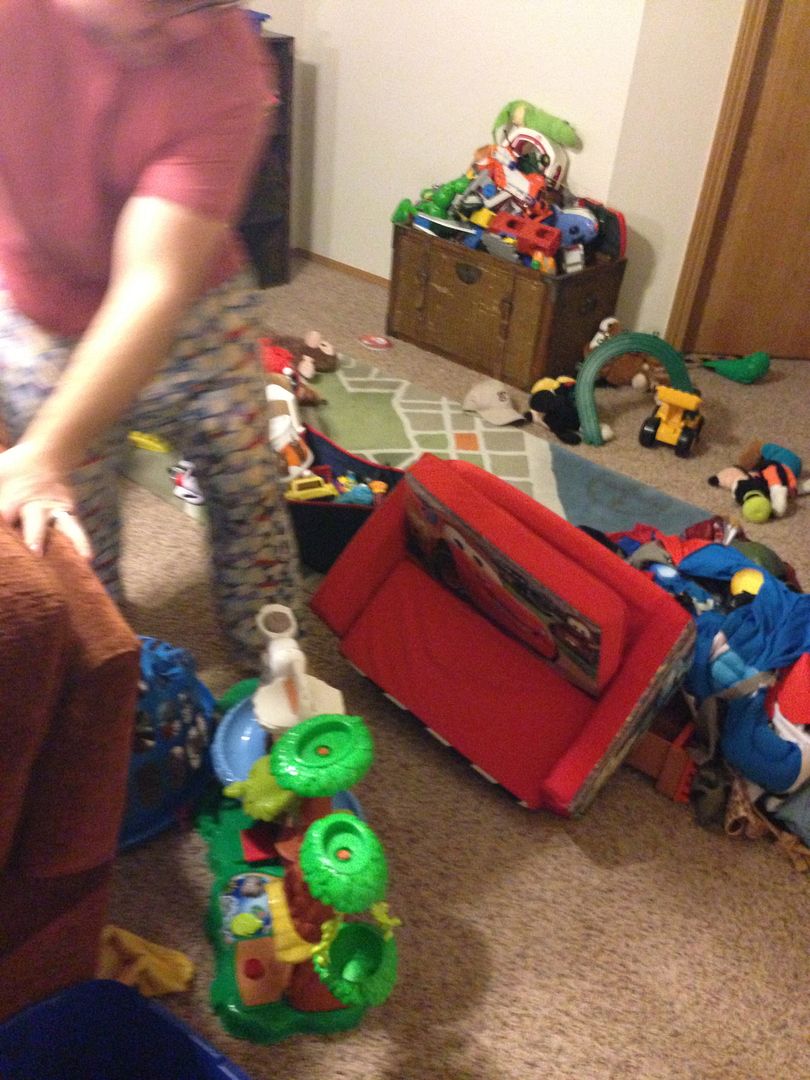 Poor Popcorn has not wanted to go outside today and Sheldon gladly took him out this afternoon.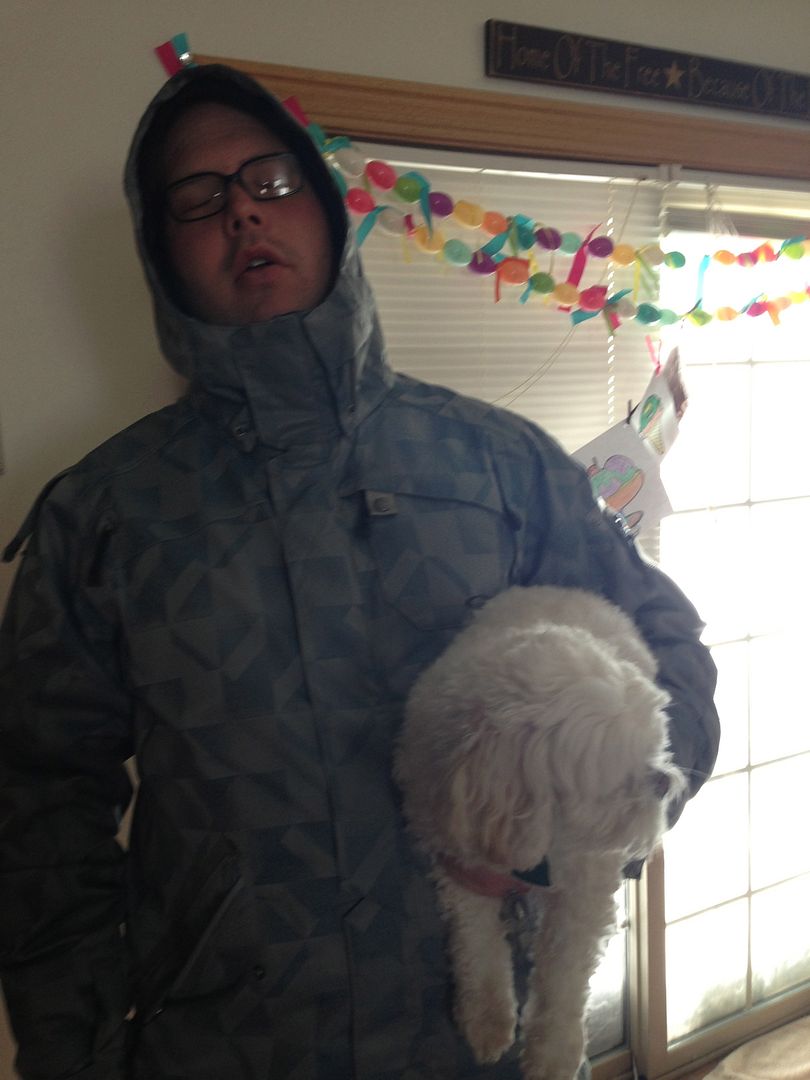 We let the boys go out and play after the snow died down. Max had a blast jumping off the porch into the snow.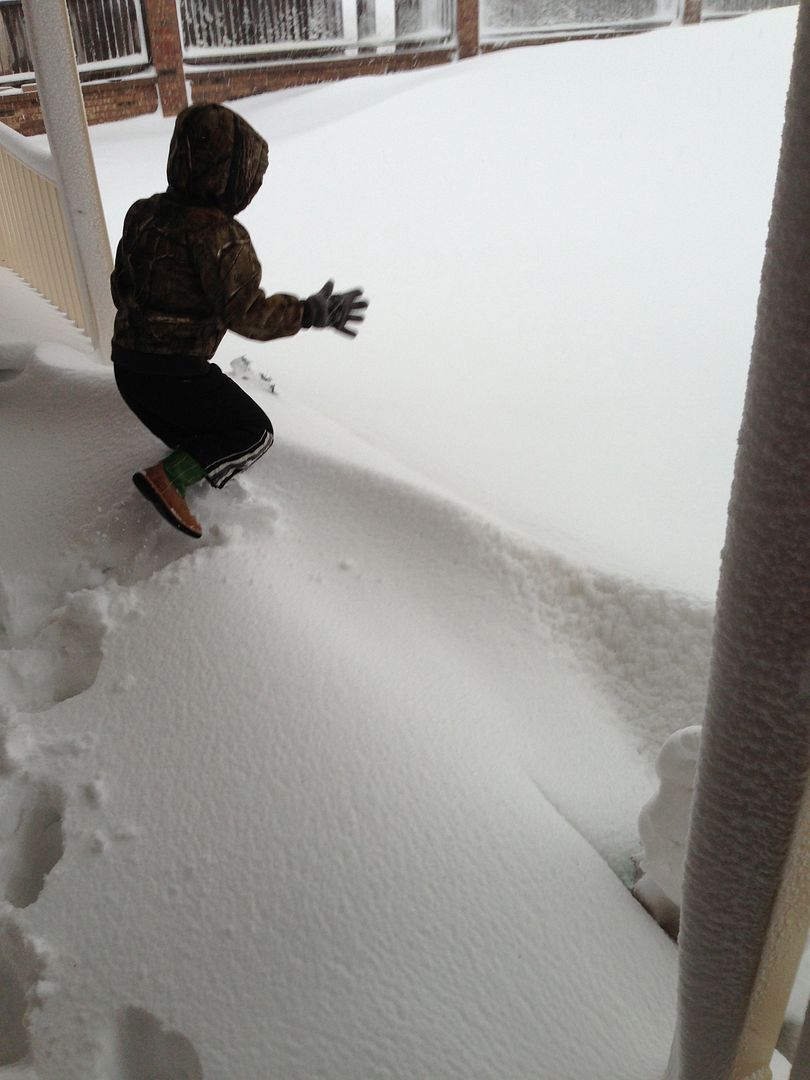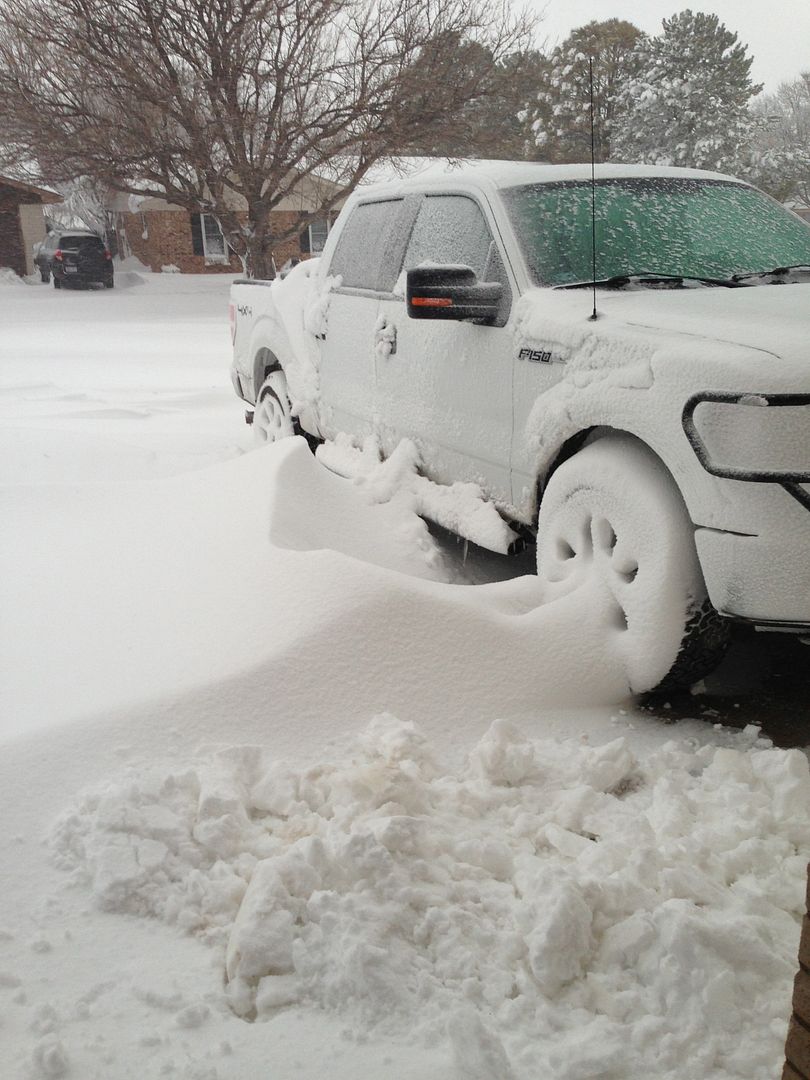 The boys topped off the night with cookies and hot chocolate.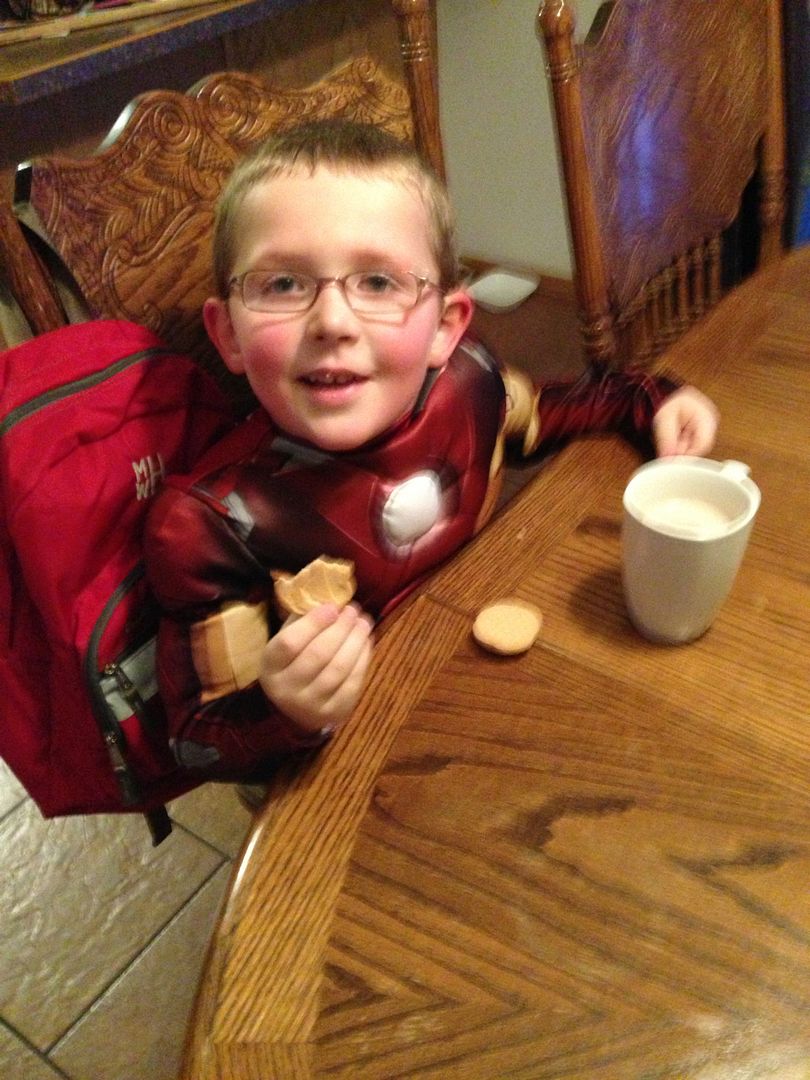 Somehow I never got a picture of Eli today, but he had a good day too. :)