We are in summer mode and having a great time.
Max is still attending the program at the library and having a blast. Last week, they made spy masks.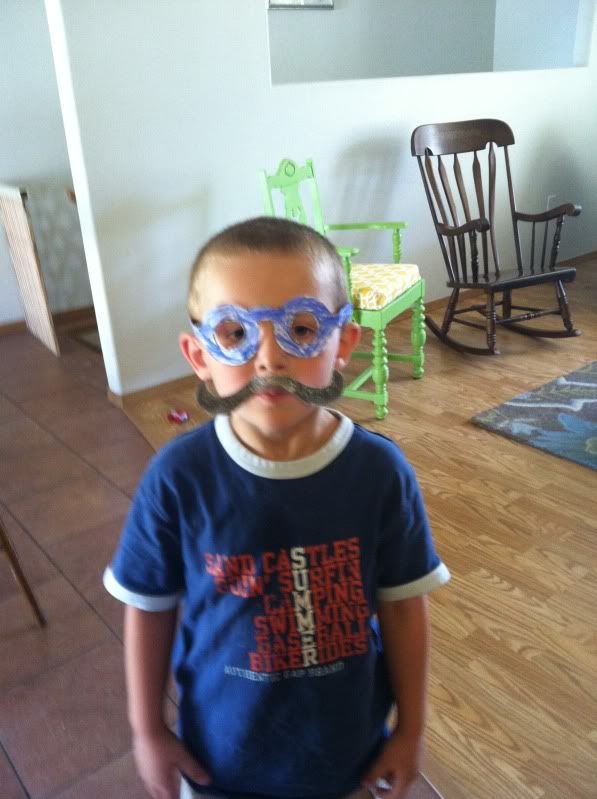 Grampy and Nanny sent the boys shirts from their vacation. They love them!
I made the big boys bow ties. They are far far from perfect, but I think they look cute anyway.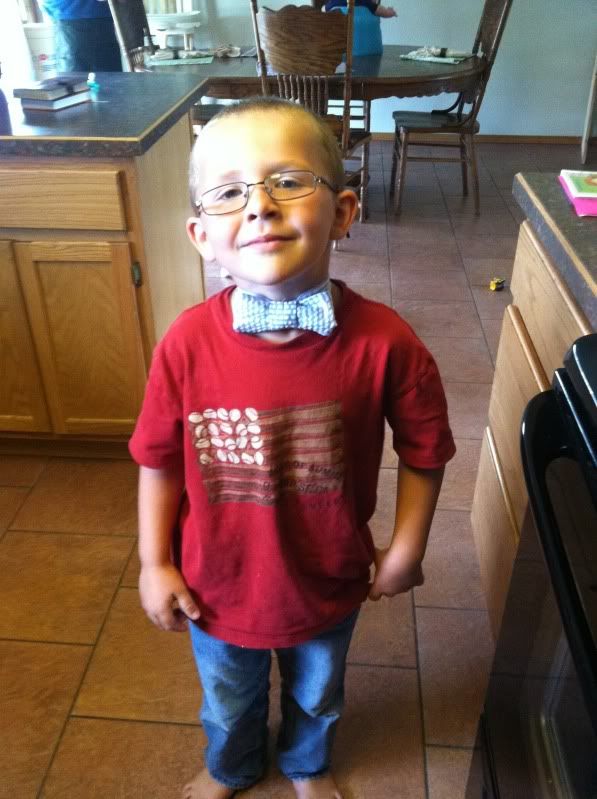 When Crocker wakes from his nap, he loves for me to hold him. He usually wants to call his daddy at work too.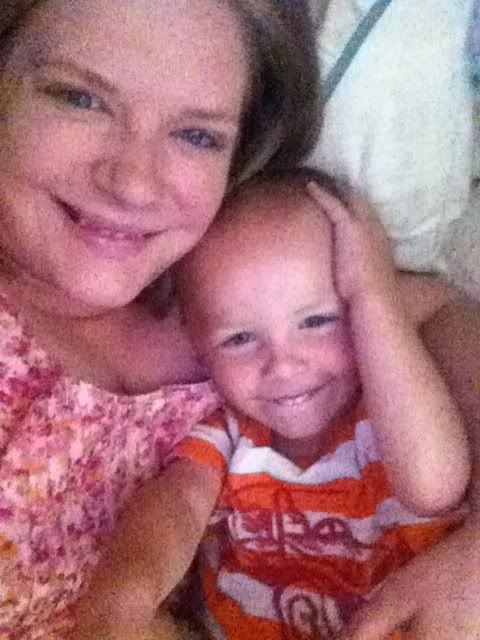 Eli is still eating and growing like a weed. He is laughing out loud and thinks the boys are especially funny.