Max is loving football. He is playing as a 2nd grader on a 3rd/4th grade team. We weren't expecting him to see much playing time because he is one of the younger players. He has surprised us and his coaches. He is a starting offensive lineman at left guard. He has been doing great in practice and has started playing defense at left tackle as well. He is a great blocker and is learning more about the game with each time he plays.
We are so proud of him for having the dedication to keep up with practices (either 2 or 3 days a week for 2 hours a time) and try his best at each one.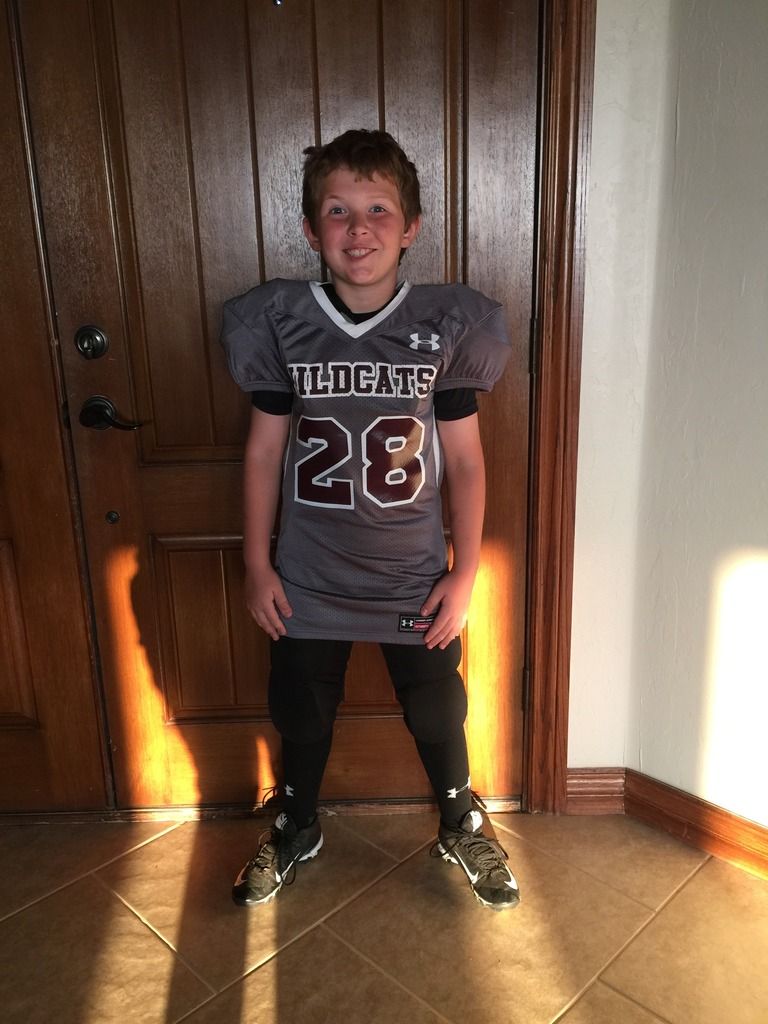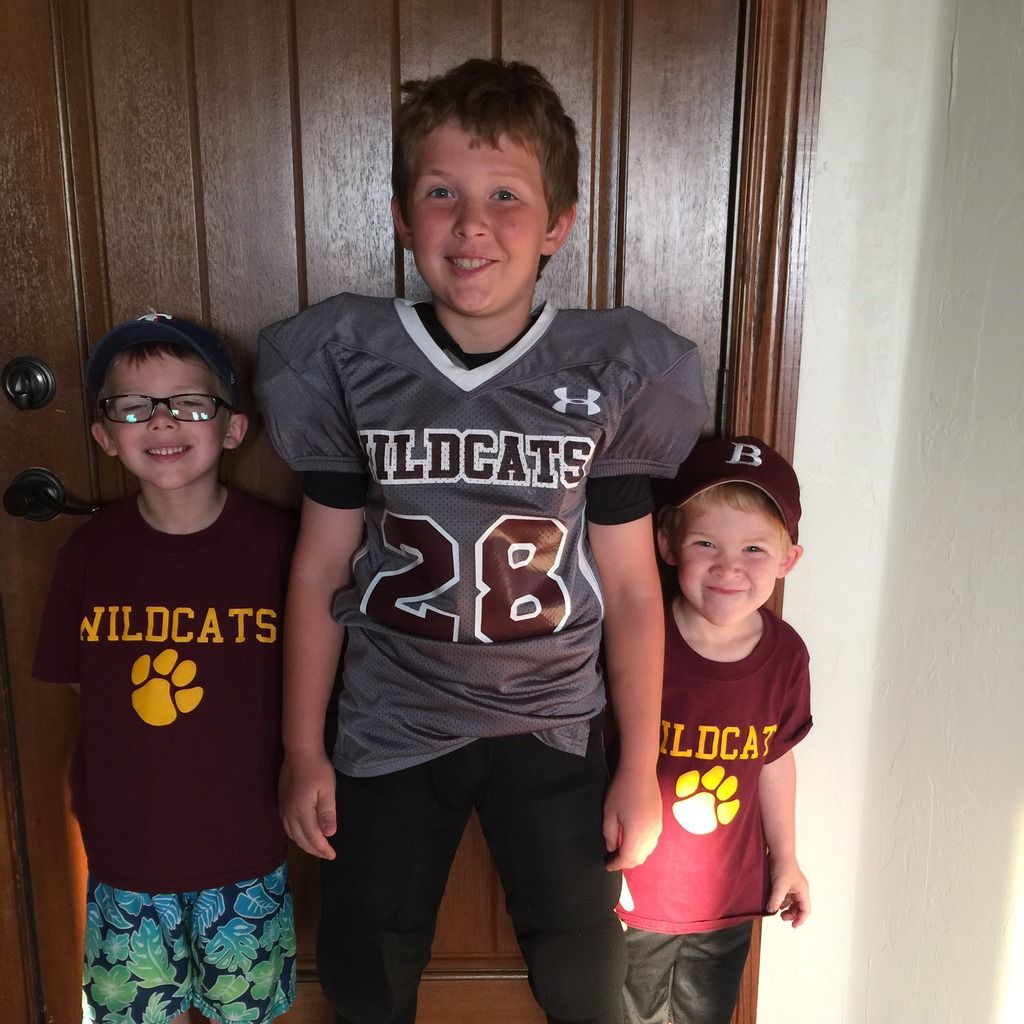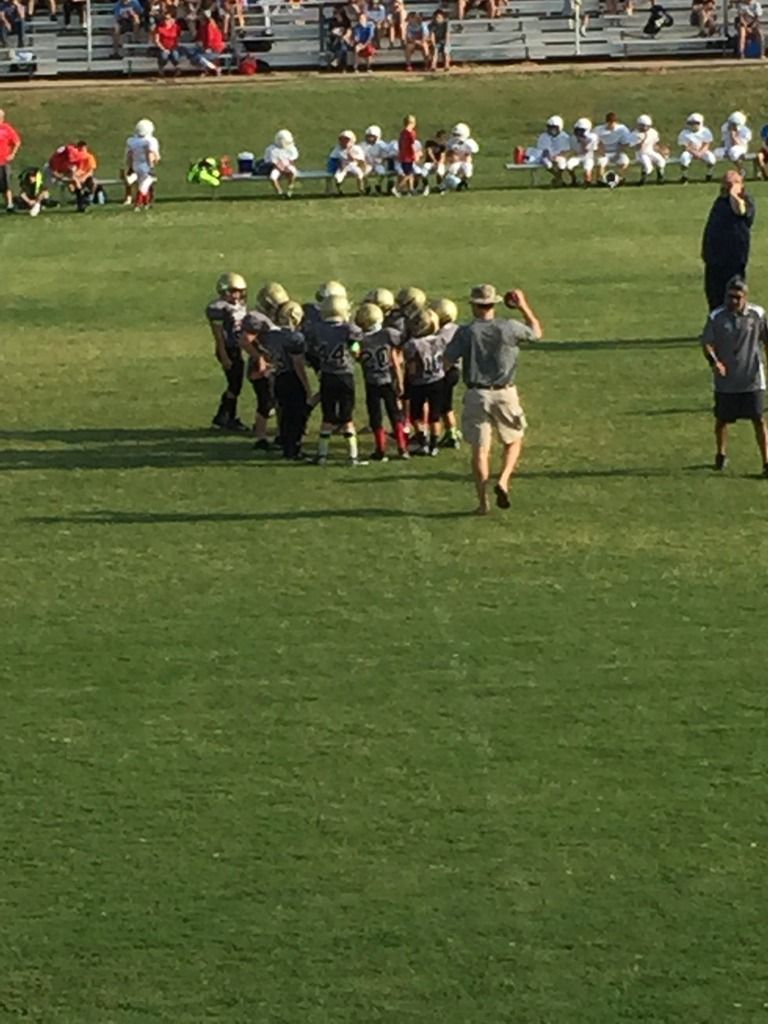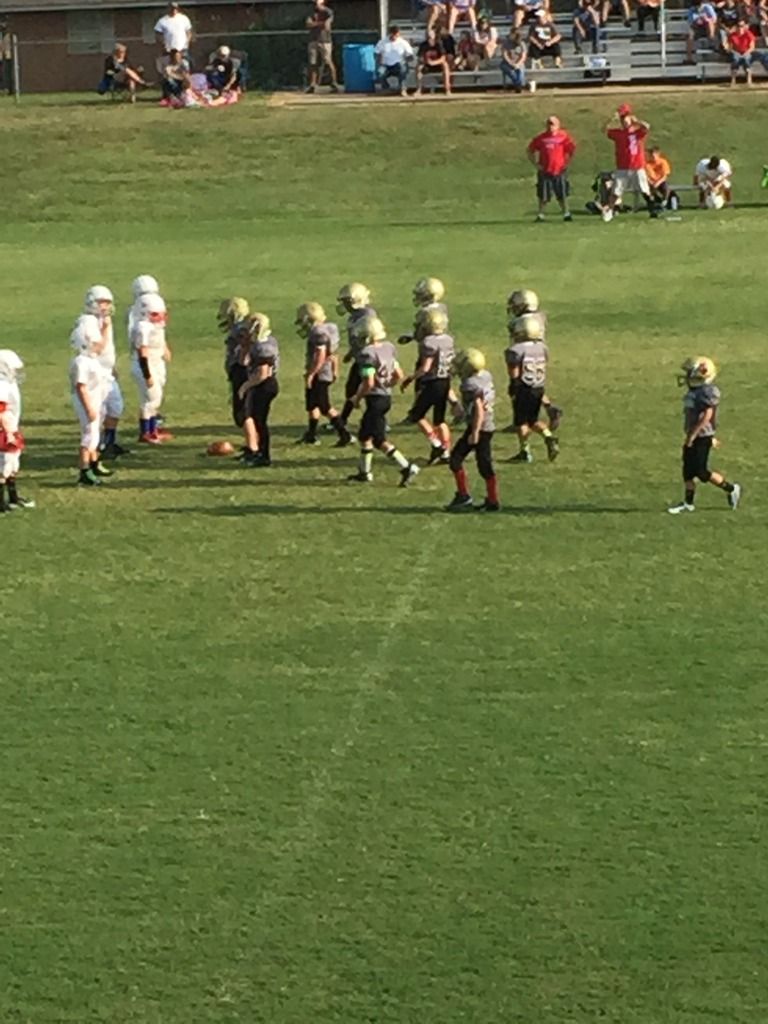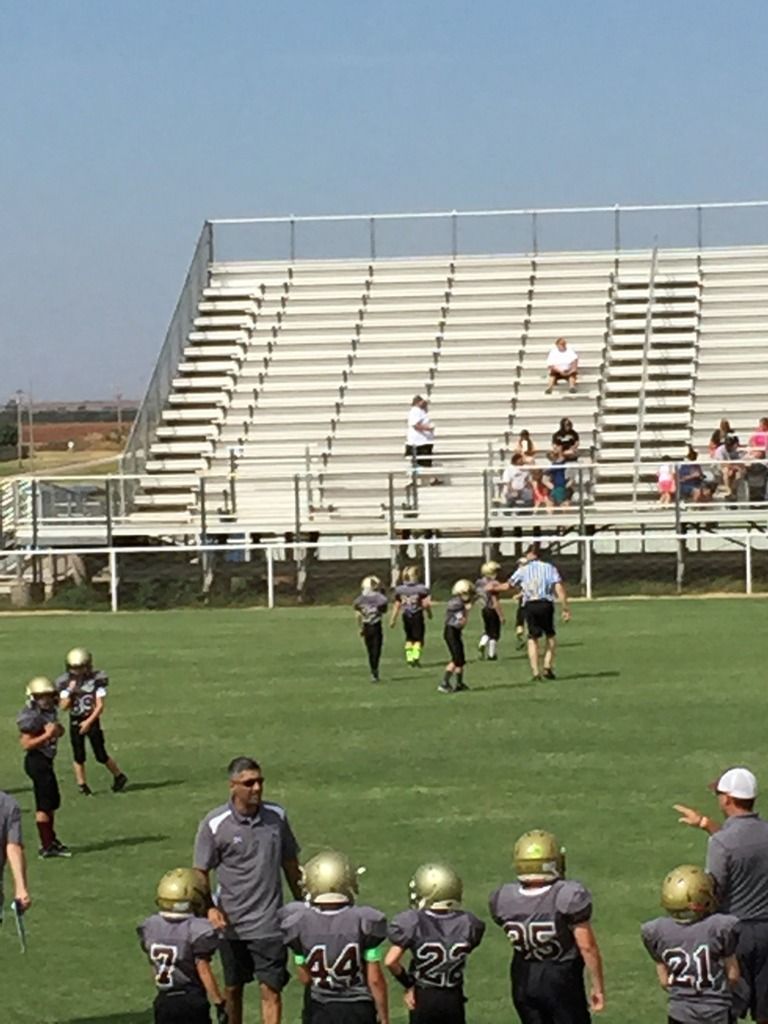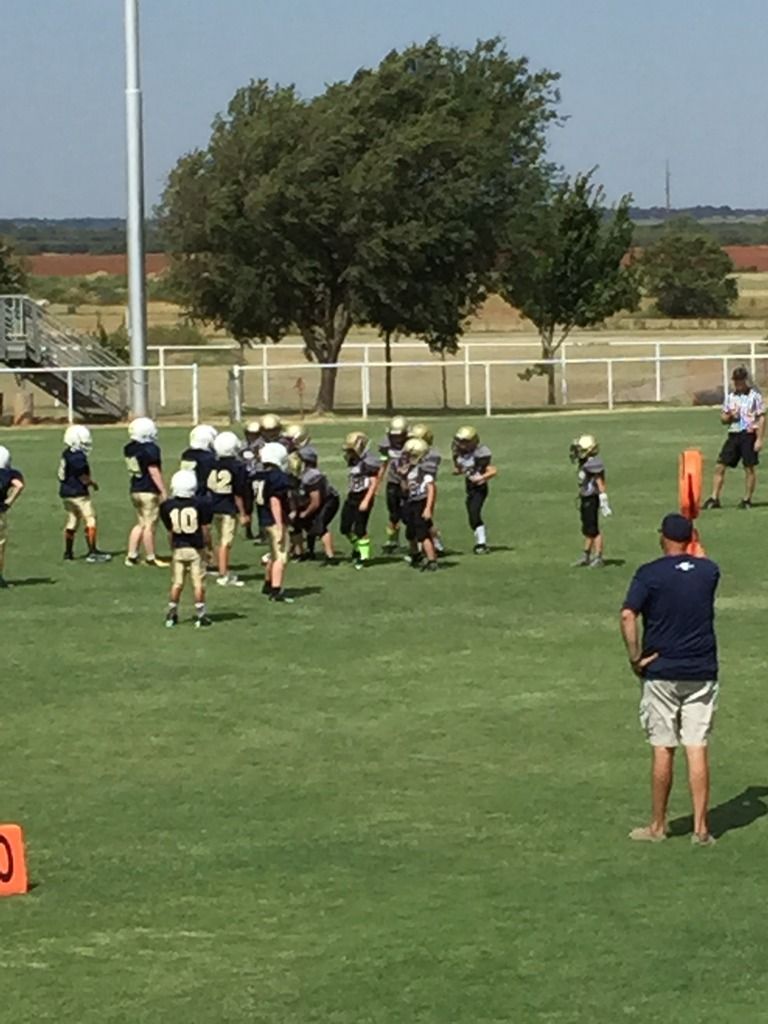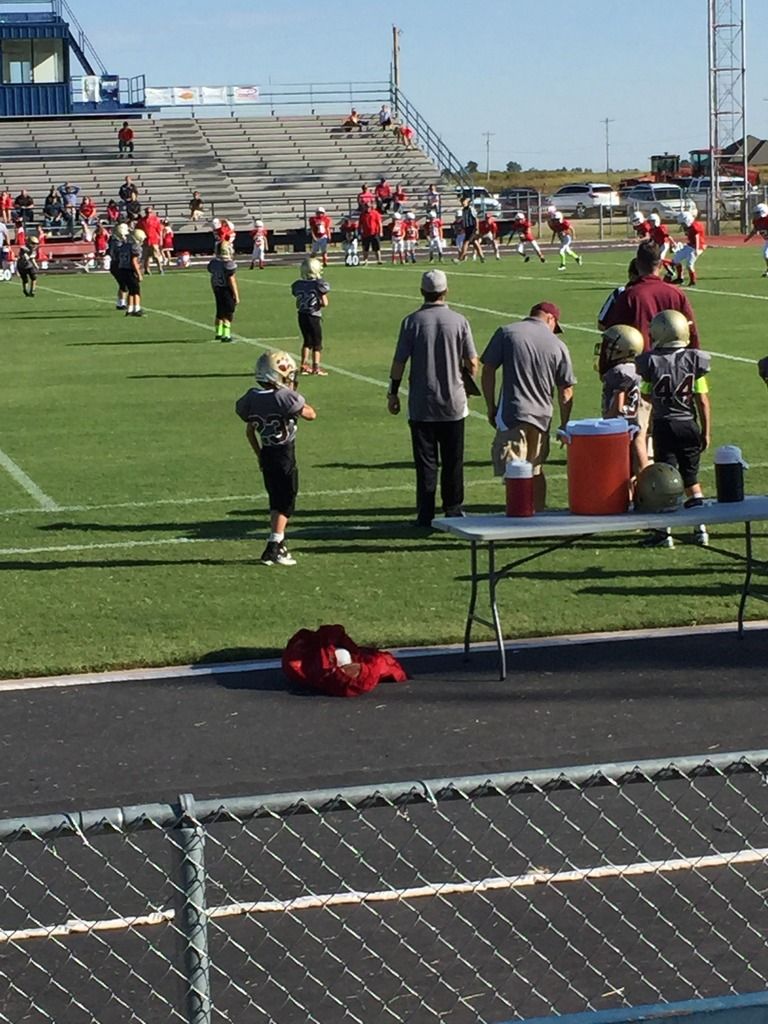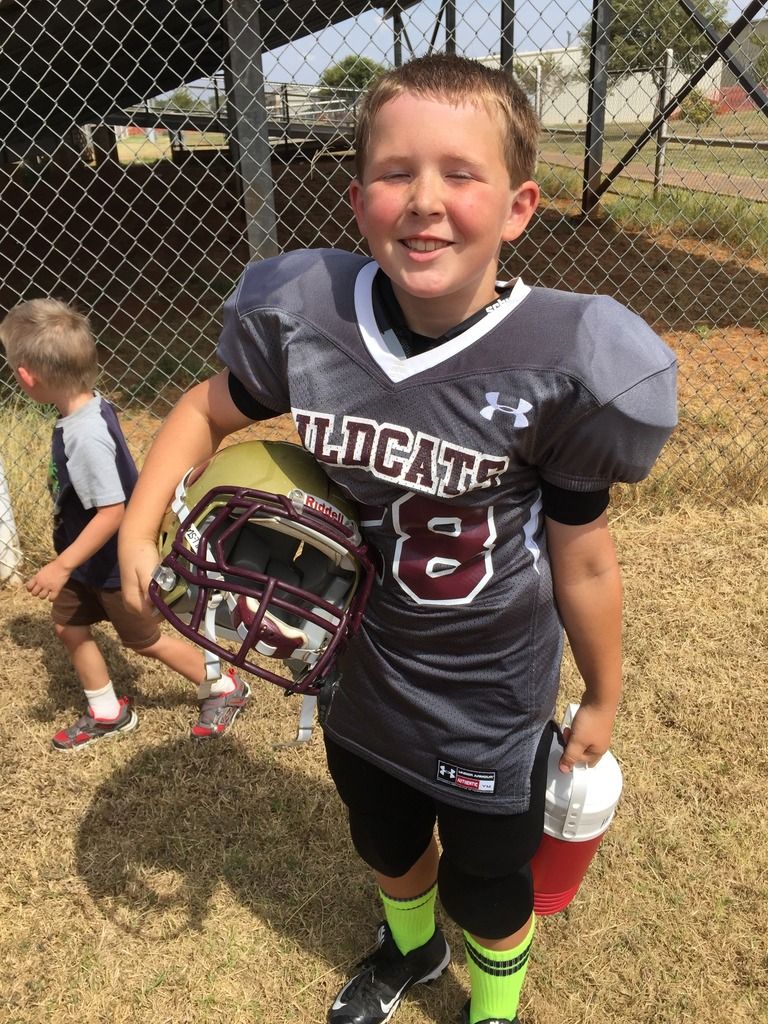 He started out in black socks, but we had a hard time picking him out of the crowd. So, we bought him a pair of neon green socks. He is easy to spot now!